Make Quizzes That Generates Leads and Build Your Business
Interactive quizzes allow you to create unique experiences while giving you the Insights you need to segment your audience, tailor your messaging, and generate leads for your business at scale.
There's something we need to face. The elephant in the room. Traditional lead generation techniques are producing less and less return as time goes on.
The landing page to get your Ebook isn't as effective. In fact, you've thrown traffic at it, made it as pretty as possible, and even gotten outside opinions. Yet, unfortunately, it's still converting the same amount of visitors.
The lightbox pop-up to join your mailing list doesn't have the same oomph it used to. People see it, a few subscribe, and no one is complaining, but you have a gnawing feeling. Your conversions can be better.
The squeeze page is squeezing the exact same number of contact details as it used to – no matter what you do. You have a growing business. If your metrics don't improve, neither does the business.
Unless you're a seasoned copywriter, it'll be hard to move the needle beyond a certain point. The problem isn't your copy per se. Rather, it's knowing what people really and truly want.
Without that information, you can't grab their attention.
There's too much going on these days.
Think of our capacity to devote our attention to one thing like an iceberg sitting under the water line.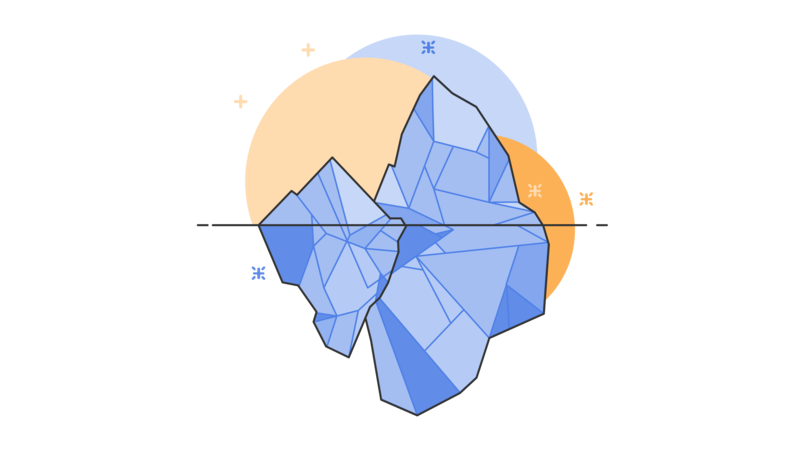 The usual amount of attention we give to any one thing at any one time is the tip of the iceberg. Every now and then, a business actually gets us.
Their content resonates, their offers make sense, and the website does what you want it to. They understand what we – their audience – want.
We give them a larger part of our attention and come back for more.They get the other part of our attention – the iceberg under the waterline.
There's nothing that'll hold attention like learning about yourself. Everyone has a bit of narcissism in them. It's why we let palm readers and fortune tellers divine out futures.
It's why almost half of the most popular articles on Buzzfeed last year were interactive quizzes.
It's why THE most popular piece of content on The New York Times a few years back was a quiz. Here's the crazy part. It was published in the last month of the year.
Let that sink in.
Articles published in January had an entire year to be discovered, read, and claim the crown as the most popular. It was the piece of interactive content – an interactive quiz – that revealed something about the participant which took the title of most viewed. It did it in less than thirty days.
It wasn't a short quiz. It had dozens of questions.
What does that tell you about Quizzes?
It means they're a potent way to engage your audience.
It doesn't end there.
When you ask the right questions coupled the ability to capture contact information, you take your conversion rate up ten levels.
Suddenly, the 30-40% conversion rates you hear thrown around the internet are within reach. You also build a profile about your audience that allows you to understand what they want and need from you.
Why?
1. Quizzes are interactive content. It's been proven time and again that interactive content is engaged with longer, shared more often, and is remembered more clearly.
2. People are curious about themselves. When you stick the results of the quiz behind an opt-in gate, people have two options.
a. Give you their contact information and learn more about themselves
b. Leave the quiz – and all their invested time – and fail to learn more about themself.
The Zeigarnik Effect tells us people hate to leave unfinished business. It'll grate at them. This simple truth is responsible for conversions as high as 60%.
With our online quiz maker, it's more than an interesting idea, it's your reality.
Use fundamental human psychology to give your visitors what they want, set up compelling quiz funnels, and grow your business at the same time.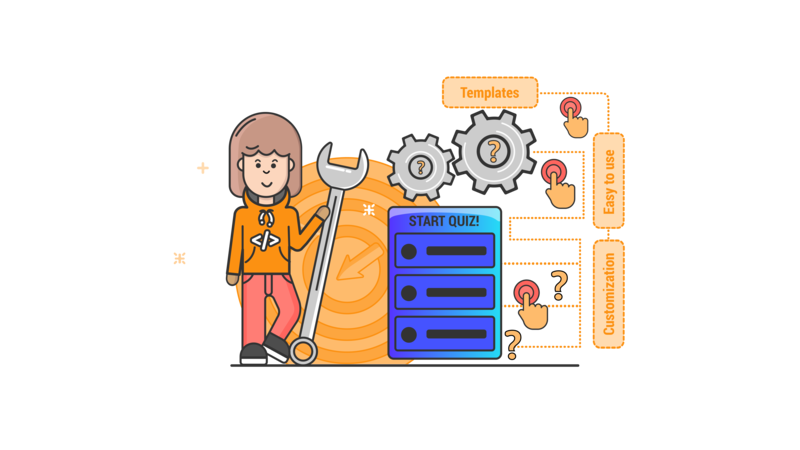 Beautiful, Easy, And On Brand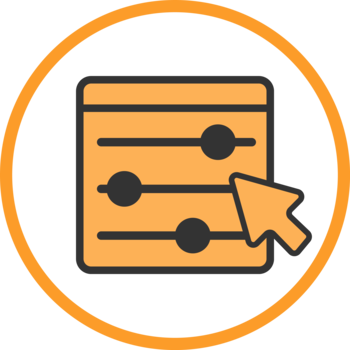 Prebuilt Templates
​
You may be brand new to this whole interactive quiz thing. We're not. We've developed templates for our online quiz maker that you can tweak to your situation and hit the ground running.
You don't have to research for hours and come up with witty relevant questions. It's already been done. All you have to do is reap the rewards. Check out live examples of quiz templates.
​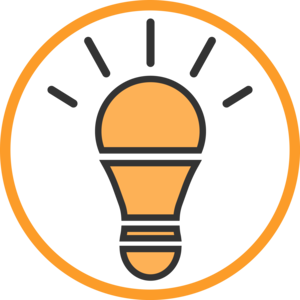 Intuitive Quiz Builder and Custom Start Page
We know how it feels to click around in a piece of software and not understand what to do next. Our quiz builder just works. Once you're in your account, it's a simple as clicking a few buttons, selecting a few options, and copying some code.
There's also a custom start page (which you can turn off if you don't need) that let's you create a great first impression.
No need to beat yourself over the head with a knowledge base or reach out to support. Contact us anyways, we can talk about the weather.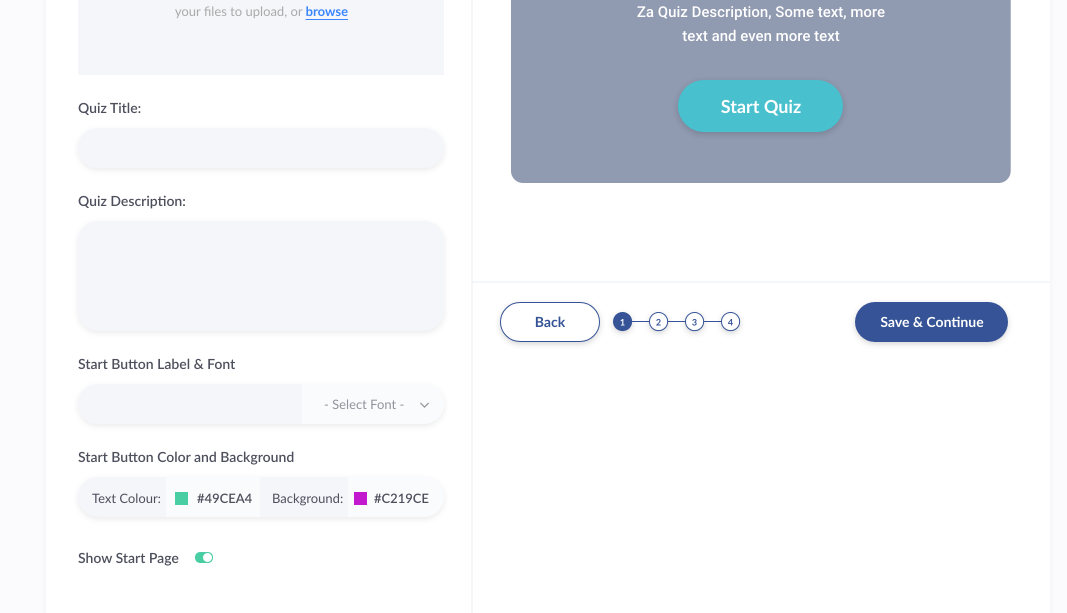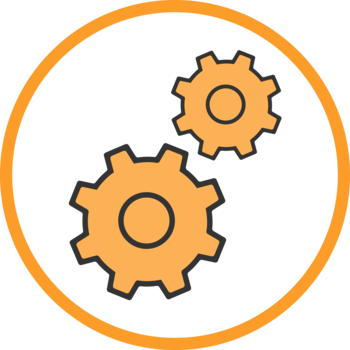 Fully Customizable
Your brand is, well, yours. We get that and will never be a barrier to how you present yourself. We take your ability to customize your assets seriously. You have complete control of how your quizzes are presented to the world.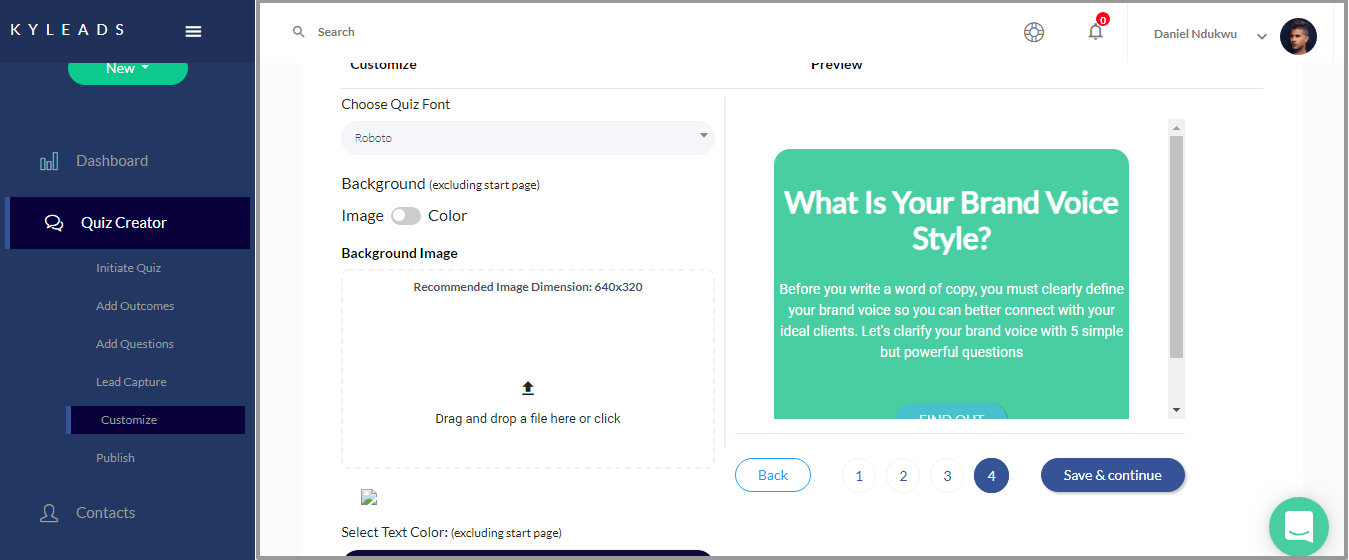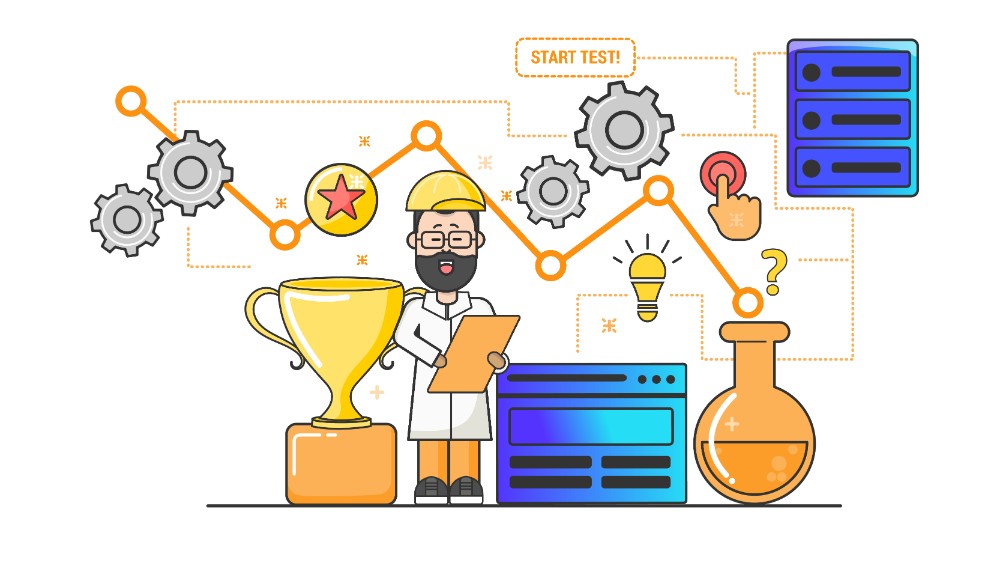 Testing And Data For The Win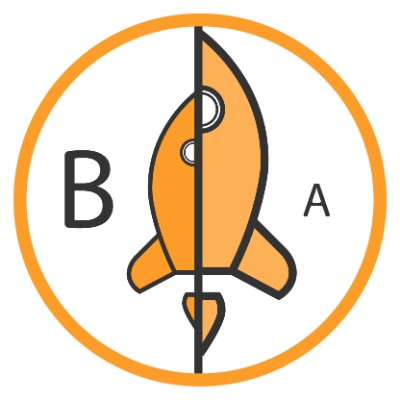 A/B Testing That Works
How do you know if a headline is going to resonate with your users? Or if you can improve conversions on the contact submission page? You don't.
That's why you need to be able to test it. Not just any test, you need to be able to test specific changes to see whether or not you're on the right track. We've built A/B testing into the fabric of our product. Test everything, take the best, and see your conversion rates rise over time.
Useful Reports
You can't make the right decision without the right data. If there's no data involved then you're guessing. There's real money on the line. Losing it because you guessed wrong is never fun.
Access easy-to-understand reports that let you know where you should be focusing your time and energy. Make the right decisions every time.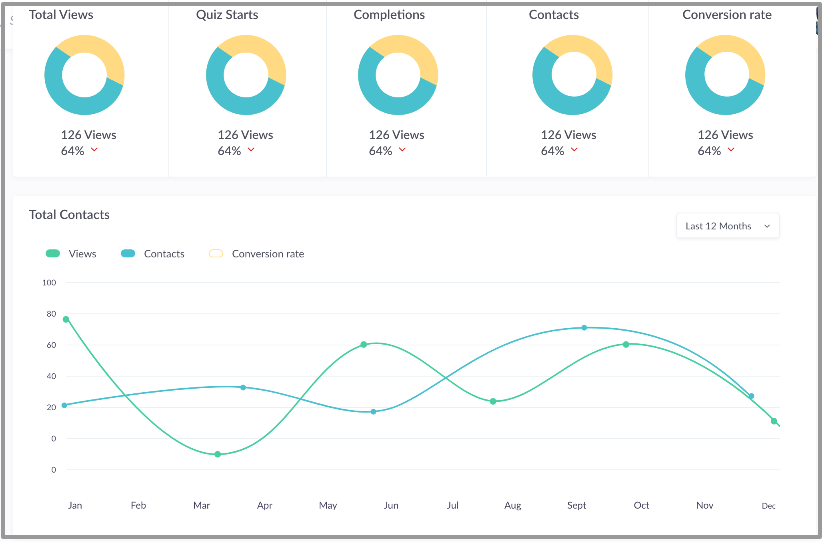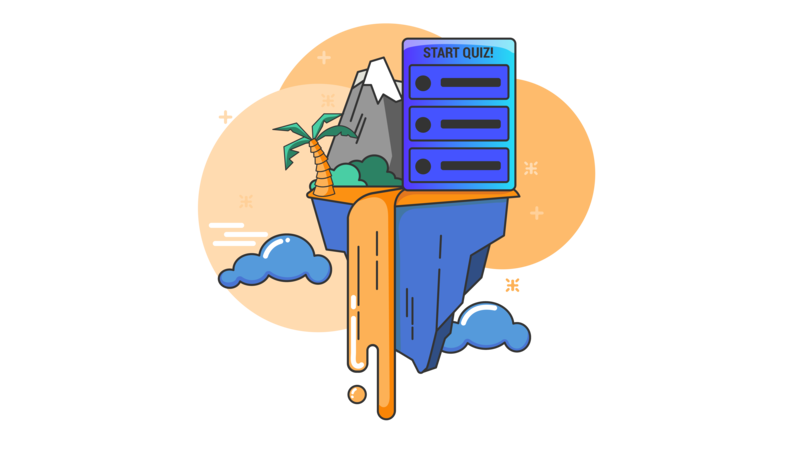 Embed It Anywhere
You shouldn't be limited to a few choice spots for where you place your interactive quiz. You also shouldn't be required to put it on a dedicated page.
Sometimes, it's difficult to get people to that place anyways. Other times, your visitors are so deep into what they're reading or watching they'll resent being interrupted. That's OK. With inline embeds, you can place your quiz right in the content (or anywhere really). It's as simple as copying and pasting a code snippet wherever you want it.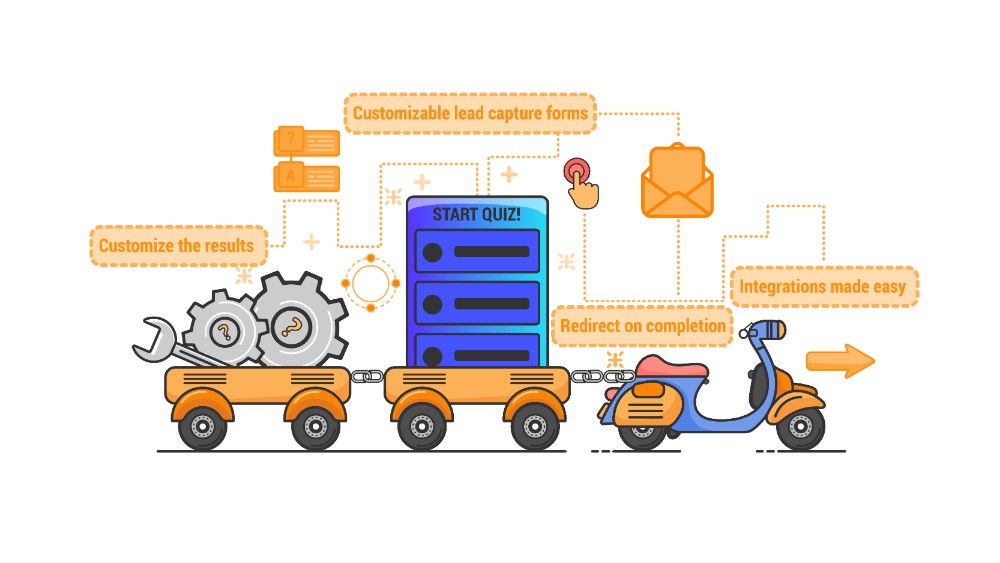 But Wait, There's More
(Always wanted to say that)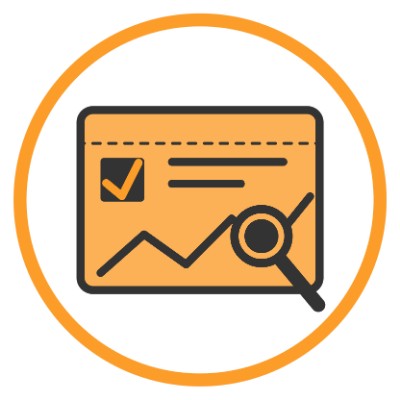 Customize The Results
​
Each quiz taker gave different answers. Their results should reflect that. Create as many outcomes as you want to wow them and let them know it's based on their answers. The more reflective the results are of their answers, the better your engagement after the quiz.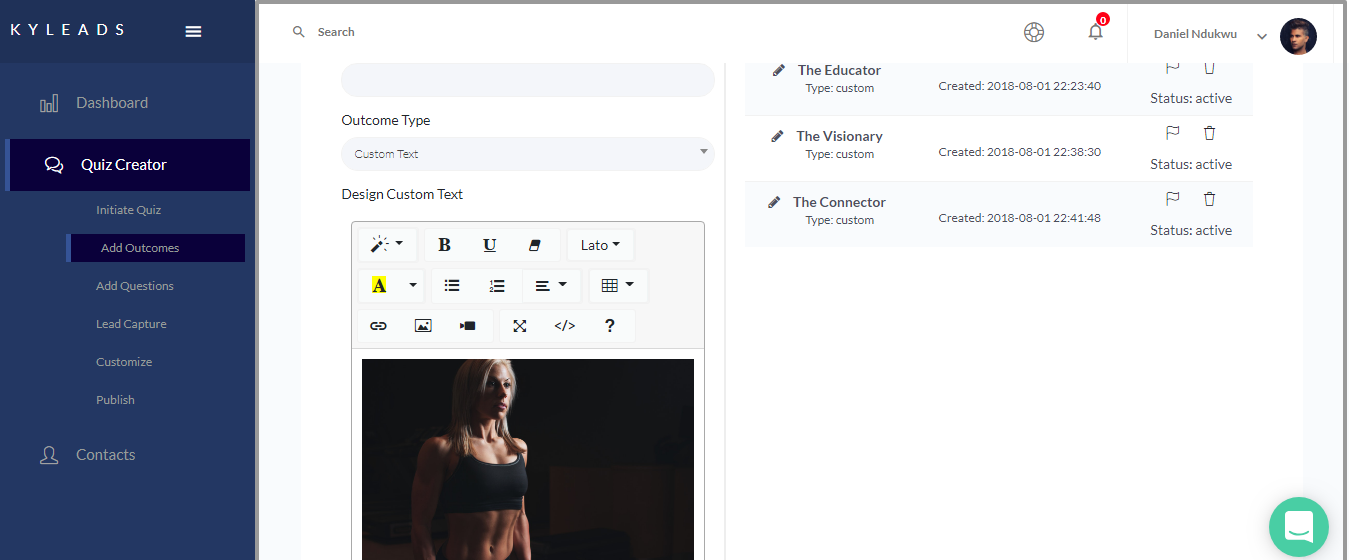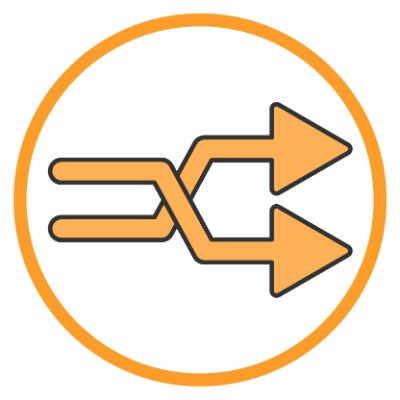 Redirect on Completion
Do you want to send the people who just took your quiz to a specific place on your website? Redirect them to a custom page based on the results they got.
There, you can go deep into what their results mean, introduce them to the perfect offer, or push them further down your funnel. The choice is yours.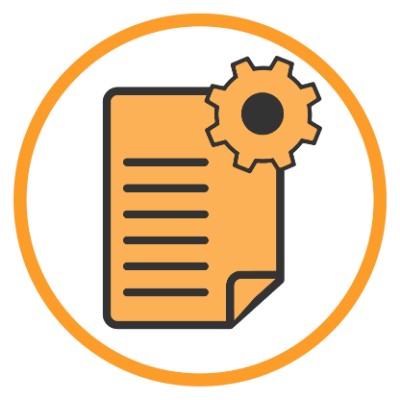 Customizable Lead Capture Forms
​
Sometimes is glaringly obvious why people should sign up. Other times, you need to do a bit more convincing.
Customize your lead capture forms to get the information you need to follow up with your contacts in a way that makes sense for both of you. Save yourself countless hours by prequalifying the people interacting with your brand.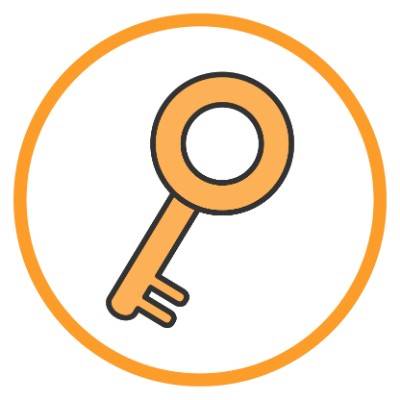 Segmentation Made Easy
As you're creating your outcomes in KyLeads, there's a place to select the list or tag you'd like to apply to people that get the specific outcome.
When they're added to your email marketing service, they'll automatically be segmented so you can send them personalized and relevant messages on autopilot.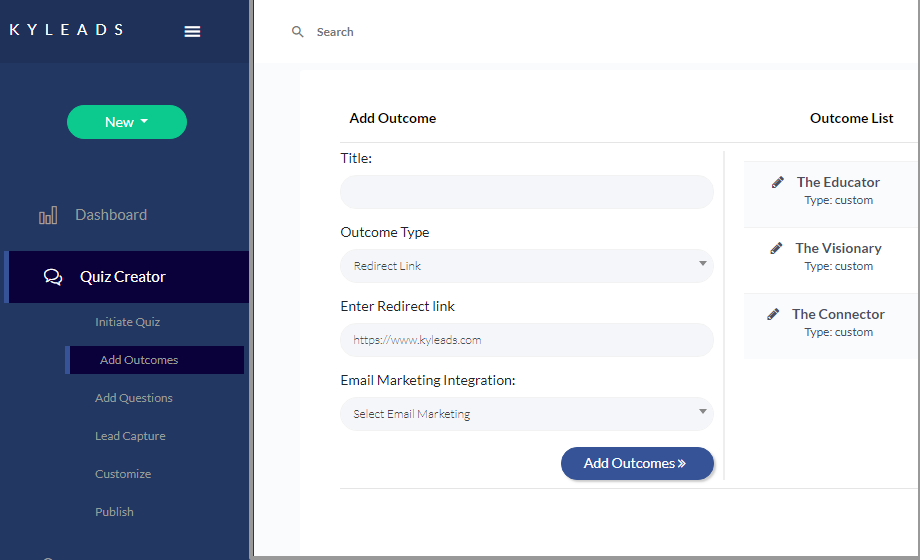 Ready to 10x Your Lead Conversion Rate?
​GET STARTED
​​COMPANY
​LEGAL
​CONNECT WITH US
​Copyright 2018, KyLeads. All rights reserved.