According to Statista, roughly 60% of the entire internet population uses a smartphone or tablet. The forecasts suggest that mobile ownership and net surfing will grow in the future thanks to:
Increased mobile internet speed;
Cheaper and easier to access mobile devices.
While the average total web traffic of mobile surfing is 60%, it is even higher in Africa and Asia—continents that consider themselves to be mobile-first markets.
The expansion of mobile internet is also sending clear signals to advertisers who wish to attract and convert potential leads.
What potential data you have from desktop device user lead generation you already have might be put to good use, but relying on it is not a good idea.
Mobile consumers have different habits, which is why advertisers need to create a dedicated campaign targeting smartphone and tablet users specifically.
Optimize the Website for Mobile Devices
The first item on the list is general website optimization. Mobile devices are not as powerful as desktop computers, so browsing a poorly-optimized website can be a frustrating experience.
Employing a remote desktop connection proves invaluable for mobile users seeking seamless access to a desktop environment and browser, effectively sidestepping mobile optimization challenges. Remote desktop apps, offering comprehensive desktop functionality, empower users to execute complex workflows that may be impractical on mobile interfaces.
The advantages extend to leveraging larger screens, keyboards, and precise input devices, addressing the limitations of mobile devices. Security is paramount with remote desktop usage, as robust protocols encrypt communication and data, safeguarding sensitive information accessed remotely.
Implementing proper identity and access management is essential, ensuring that only authorized users can establish remote desktop connections, fortifying the overall security framework.
A few key elements of creating a mobile-friendly website include:
Have a responsive design: Modern content management systems like WordPress offer a plethora of mobile-ready themes that enable browsing not just for different devices but also for both landscape and portrait modes;
Optimize content and images: Mobile devices require more time to load a page, so cluttering the website with large images, flashy features, and walls of text is hardly a sound strategy. Eliminate the unnecessary content;
Select the right menu pattern: Users need to navigate through the site without interruptions.
Consider the hamburger menu type as a layout option, as can be seen in the visual below: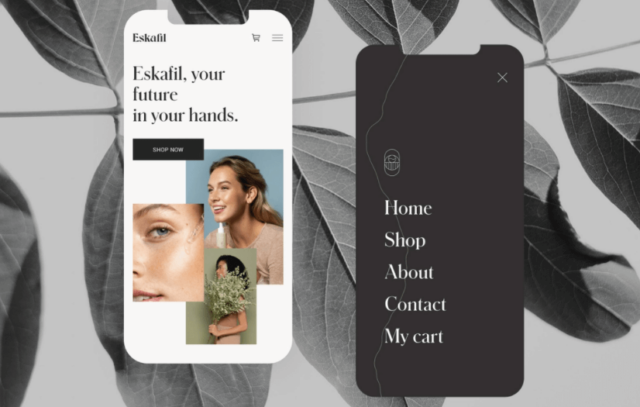 Check Mobile-Specific Channels
The internet is vast, and covering every single channel to reach out to people is hardly possible, even with unlimited resources.
It is natural for brands to focus on growing their presence on relevant marketing channels, especially if prior successful attempts have been made to back the choice.
When trying to prioritize mobile lead generation, a fair few resources should go to mobile-specific channels.
Messaging apps are an excellent suggestion. Messenger, WhatsApp, Telegram, and Viber have their desktop counterparts, but when we think of these apps, mobile is the first thing we associate these apps with.
Take WhatsApp, for instance. It comes with its own WhatsApp Business version to pursue leads with free or paid tools.
You need to integrate WhatsApp to Facebook and Instagram, two social media behemoths with billions of users.
Once the integration is done, you can start an ad campaign. The Business app enables advertisers to promote an image catalog directly from WhatsApp or a photo gallery you have stored on Instagram or Facebook.
If you are up to do some A/B testing to see which images perform the best but have too many stored on the device, upload pictures from Apple iPhone to iCloud, for example, and keep them there until you need an image for promotional purposes.
The ad on WhatsApp redirects the leads to your WhatsApp inbox and lets them start a conversation with you.
WhatsApp also offers a QR code generator. You can generate one with a link that redirects to your landing page and post the code on various channels to make the landing page accessible for those on a mobile.
Improve CTAs
A call-to-action button often determines how successful the campaign will be. The lack of encouragement due to unappealing content is the opposite of what advertisers should be aiming for.
Look at this example from Airbnb: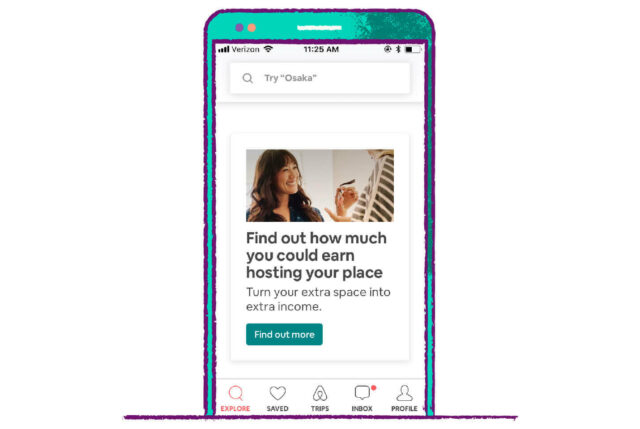 The blank white space goes well with the image at the top and the headline in the middle. There is a follow-up CTA between the headline and the button at the bottom.
A minimalistic approach that is easy to read is not a burden for potential leads, so they are not frustrated or confused looking at the ad.
Colors play a prominent role, but so does the copy. Besides the FIND OUT MORE example above, one can try:
CHECK NOW;
CLICK FOR MORE INFO;
TAKE ME TO THE OFFER;
LAST CHANCE TO ENTER;
HURRY BEFORE IT'S TOO LATE.
A powerful word combined with an encouragement to take action and a spark of FOMO (fear of missing out) create a persuasive call to action.
Encourage Phone Calls
Some marketers avoid call-to-action buttons and instead focus on emphasizing another way to engage with the brand—by making a direct phone call.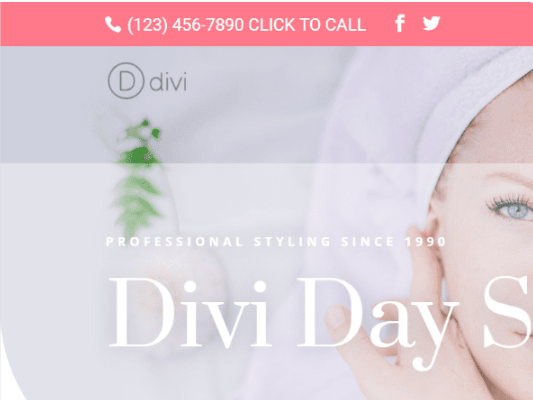 Naturally, not everyone is going to respond to such a method positively. It requires A/B testing to determine whether the approach works for you specifically.
Let's say that a food delivery company is advertising itself for mobile users in a nearby area with the help of geo-targeting. It makes sense to include a phone number for a quick delivery service. A similar thing applies to beauty salons, where you book an appointment via a mobile call most of the time.
On the other hand, can you expect a difference from including a phone number if you are promoting various goods in a dropshipping store? Unlikely, but you can never know without trying first.
Having said all that, a phone number as a means to contact is not bad to display regardless. If someone has any questions and wants clarifications, calling directly is effective because you get a response almost immediately, unlike sending an email, for example.
Design Friendly Forms
Having less room to work with on mobile advertisement is one of the standout problems for mobile lead generation.
If you want to capture leads with pop-ups and various forms, you will need to find a form formula that works well on small screens.
Imagine how tedious it is for users to fill out a survey on a mobile by clicking through page after page or scrolling endlessly.
The goal is to optimize the forms for a friendly experience. For starters, get rid of unnecessary information. Ask only what is essential.
The shorter the form and landing page, the more likely they are to be completed. Not to mention that it takes less time for everything to load if the mobile device has to process less information.
At times when there is no option but to use a multi-step form, make sure to break it into parts and present a few fields at a time. Lastly, show how much is left to complete the form, similar to how it is shown in the image below: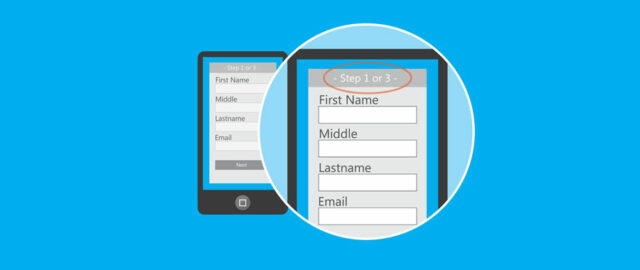 Track and Optimize Your Strategies
The last bit of advice is to not forget about how important it is to track and optimize your strategies.
Metrics like conversion rate, bounce rate, mobile website traffic, cost per lead, etc., paint a picture of how the campaign is progressing.
Determining what works and what does not is impossible without data-driven analytics. Making blind decisions will not get you anywhere. You might succeed one or two times, but that is hardly the right mindset for long-term endeavors.
Finally, remember that there are all kinds of different smartphones and tablets in the market. If you have the necessary resources, do your best to test how your advertisement is optimized on different devices so you can cover as much ground as possible.
Conclusion
To sum it all up, mobile lead generation is a difficult way to attract new customers. However, in the age of mobile surfing, it would be a waste not to take action.
It takes a while to optimize everything with the help of A/B testing and other means. Moreover, with new trends in digital marketing and the mobile device world emerging on a regular basis, it is crucial to react in time and adjust.
Ultimately, though, mobile devices will continue to become more prominent in our lives, and advertisers cannot avoid it. The sooner you start and the more effort you put into doing mobile lead generation correctly, the more benefits there will be for you.