A YouTube to MP3 converter is a tool that allows you to download YouTube videos and turn them into audio files. You can basically turn quality interviews into podcasts which you can listen to while doing something else.
The beautiful part of the YouTube to MP3 tools out there is that most are available without having to download software or even register. It doesn't get much better than that.
The challenge is that not all of the tools available online work. Some of them are pretty shady too. Here's a handpicked list of YouTube to MP3 converter tools that are working right now.
Here are the best YouTube to MP3 Converters 2023
1. Y2mate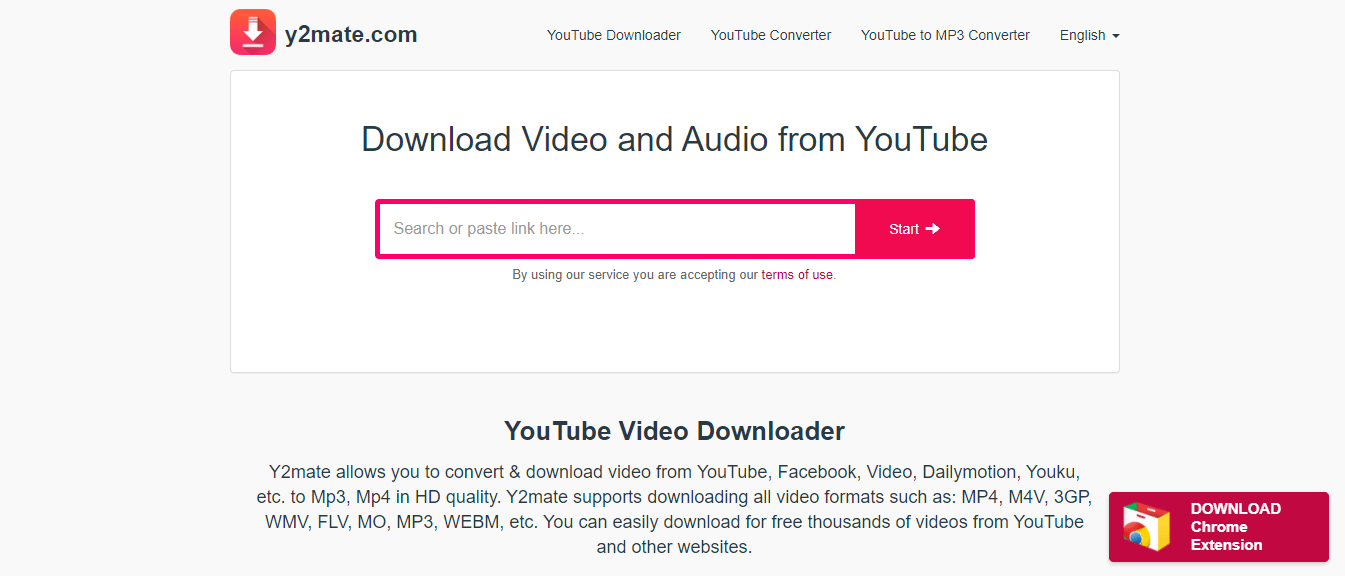 Y2mate is a tool that can provide you with unlimited YouTube to MP3 downloads. You don't need to register for an account in Y2mate to access the services – just add your YouTube link and download. In addition audio, it's also a YouTube to MP4 converter.
But it doesn't end at YouTube. It will also help you to download videos from many other video streaming sites such as Dailymotion and Facebook.
Apart from MP3 and MP4, few other file types are supported by Y2mate. On the other hand, this software is offering compatibility for all the major internet browsers that you use.
2. Offliberty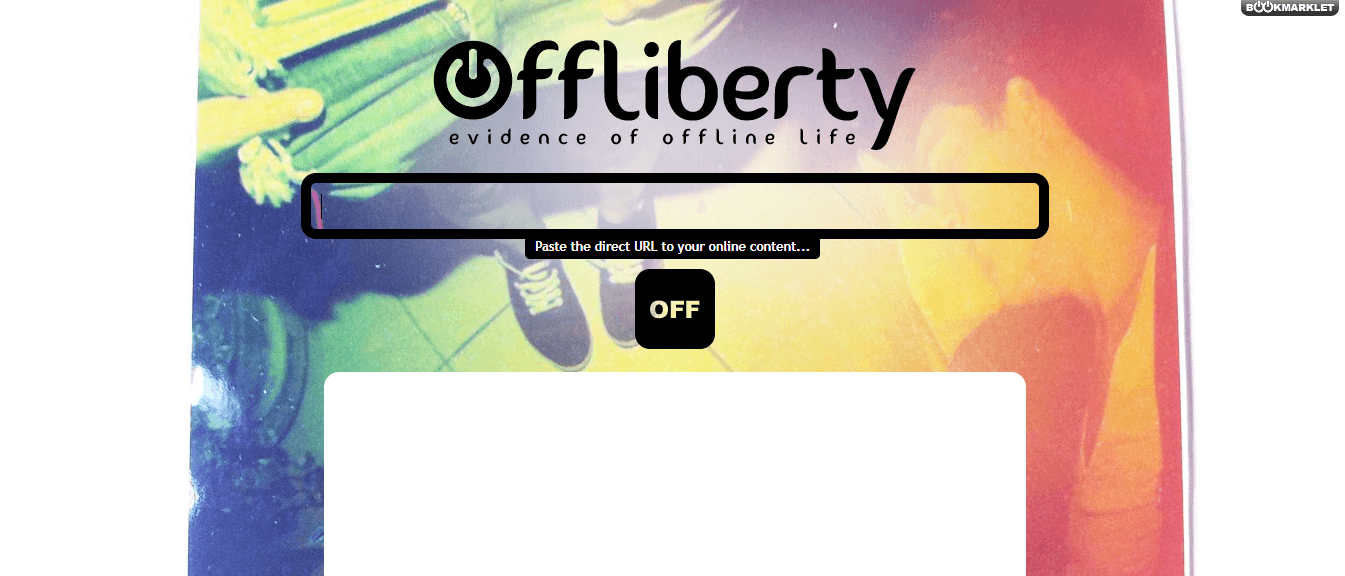 If you're looking for a YouTube to MP3 converter but have access to a limited internet connection, Offliberty will be the ideal tool for you. That's because you can even access the website offline for a limited time.
Surprisingly, there aren't any ads on the interface of Offliberty. In fact, this website has one of the cleanest interfaces that you can see. You can convert the entire YouTube video into an MP3 audio file with this tool.
3. Converto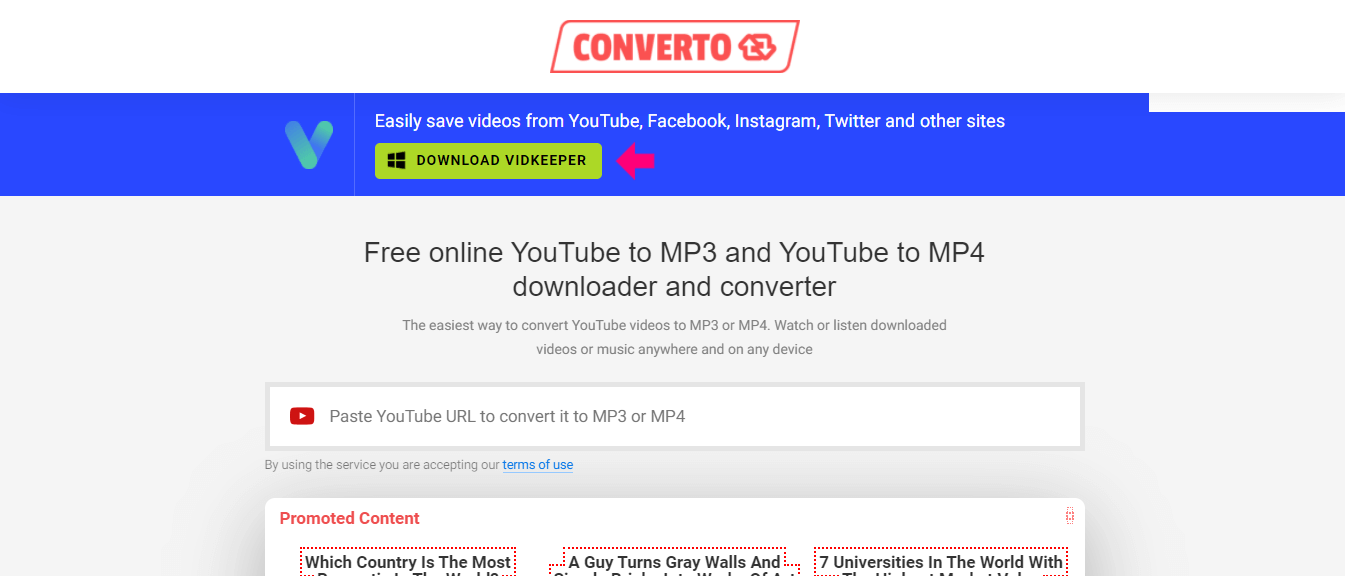 Converto is a popular tool available for people who wish to download music videos from YouTube into MP3 format. That's because it will automatically add album art to the files you download.
It's a user-friendly and intuitive tool that doesn't make you jump through unnecessary hoops. All you have to do is to copy and paste the URL of the YouTube video and proceed with the conversion process. Once the video is completely converted, you can download YouTube videos as MP3. It offers a relatively fast conversion.
Utilizing technology to convert YouTube videos into MP3 files has become a user-friendly and straightforward process, characterized by its lack of unnecessary complexity. The simplicity lies in the straightforward copy-and-paste action of the YouTube video's URL to initiate the conversion.
This burstiness in user-friendliness makes it accessible to a wide range of individuals, irrespective of their tech-savviness. Upon completion of the conversion, you can readily download YouTube videos in MP3 format, showcasing a seamless transition from the video to audio realm.
This efficient conversion process aligns with the modern pace, offering a relatively speedy transformation from visual to auditory content.
4. YouTube to MP3 Downloader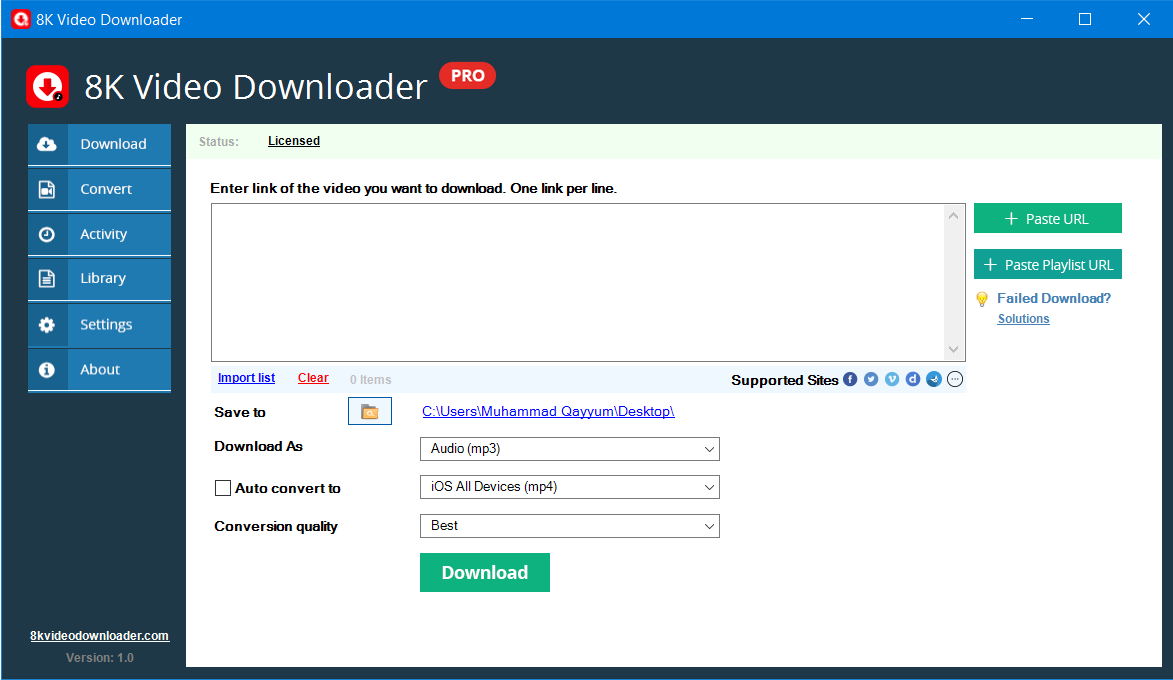 YouTube to MP3 downloader helps you download youtube videos in various popular audio and video formats, that includes but is not limited to MP3, MP4, and MKV. You can download YouTube playlists or many videos at once with multithreaded download support. Get YouTube to MP3 Downloader free.
5. Go-mp3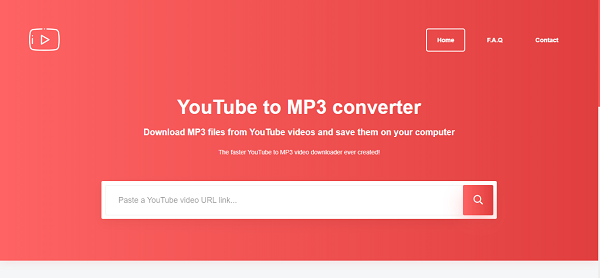 The Youtube to mp3 converter Go-mp3 is one of the fastest Youtube downloaders available. The website works without logins and without any limitations on the number of videos you can convert to mp3. No software installation required either. You simply need to copy the URL of the Youtube video that you want to convert to mp3 and click on the download button. The file saves almost instantly on your desktop or mobile and in mp3 format. 
Keep in mind that Apple devices don't allow you to save music directly so you may have to use a type of file manager to get it to work the way you intend. 
6.  Clickmp3.com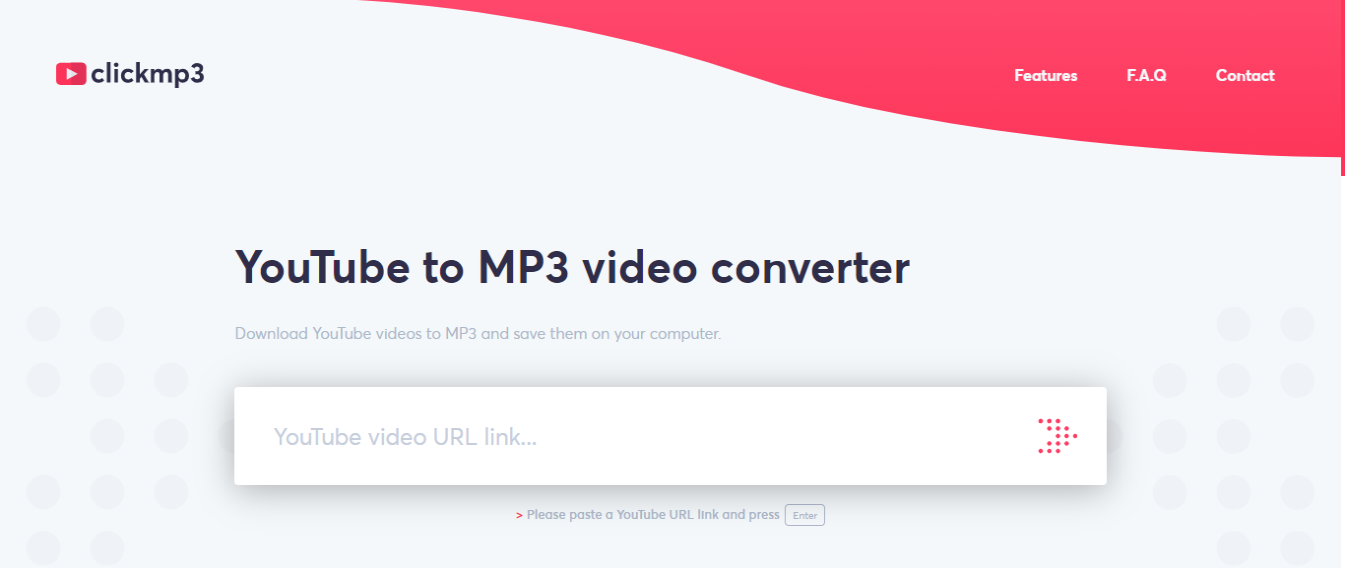 Clickmp3 is a free online mp3 converter that allows the conversion from YouTube videos to mp3 format. It works flawlessly and converts the audio track from any YouTube video in high definition MP3, with a 768 kbps quality. The mp3 converter is also simple to use, requiring only the YouTube URL to download the audio from.
It has a clean interface that doesn't try to get you to click on useless buttons and does its job beautifully. You should be in and out within a few seconds. 
7. Freemake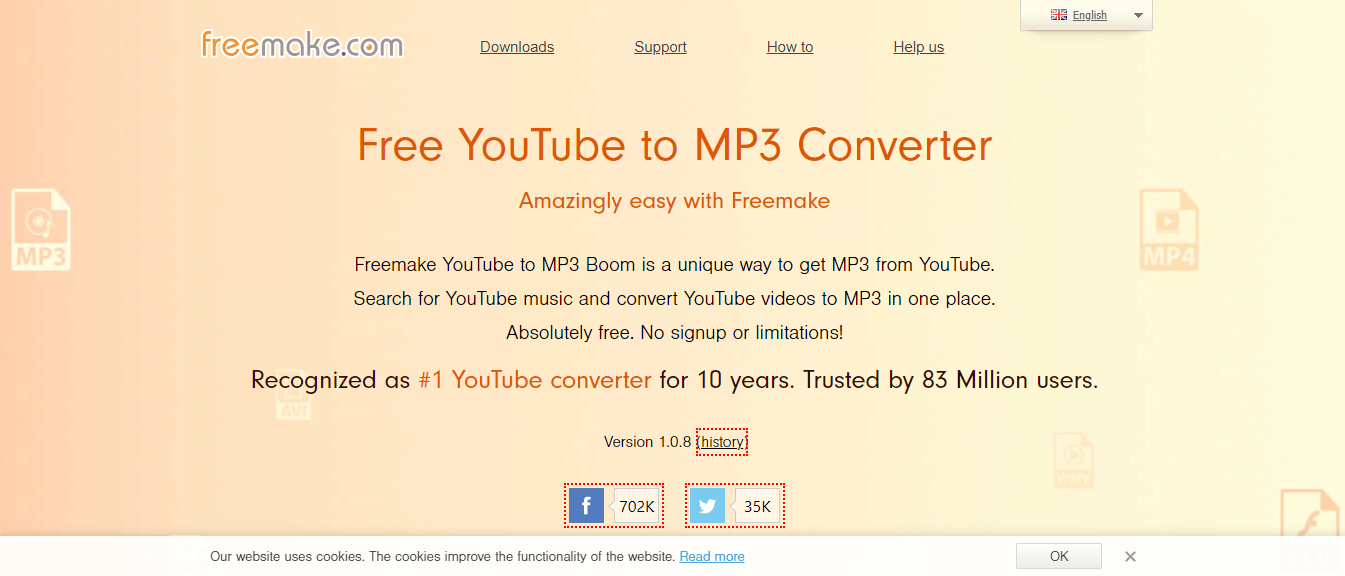 If you have multiple YouTube videos to be downloaded at once it can be a pain. The ideal situation is to get a YouTube downloader that will be able to handle multiple operations simultaneously.
This is where Freemake steps up to the plate.  You can add all the YouTube video URLs that you have into Freemake and download them. The multi-thread downloading technology can help you to save a considerable amount of time. It will simultaneously convert and download the videos.
You can even search for YouTube videos on Freemake and download them directly from the interface. Hence, you will not come across the need to visit YouTube at all – unless that's what you want to do of course.
8. Any Video Converter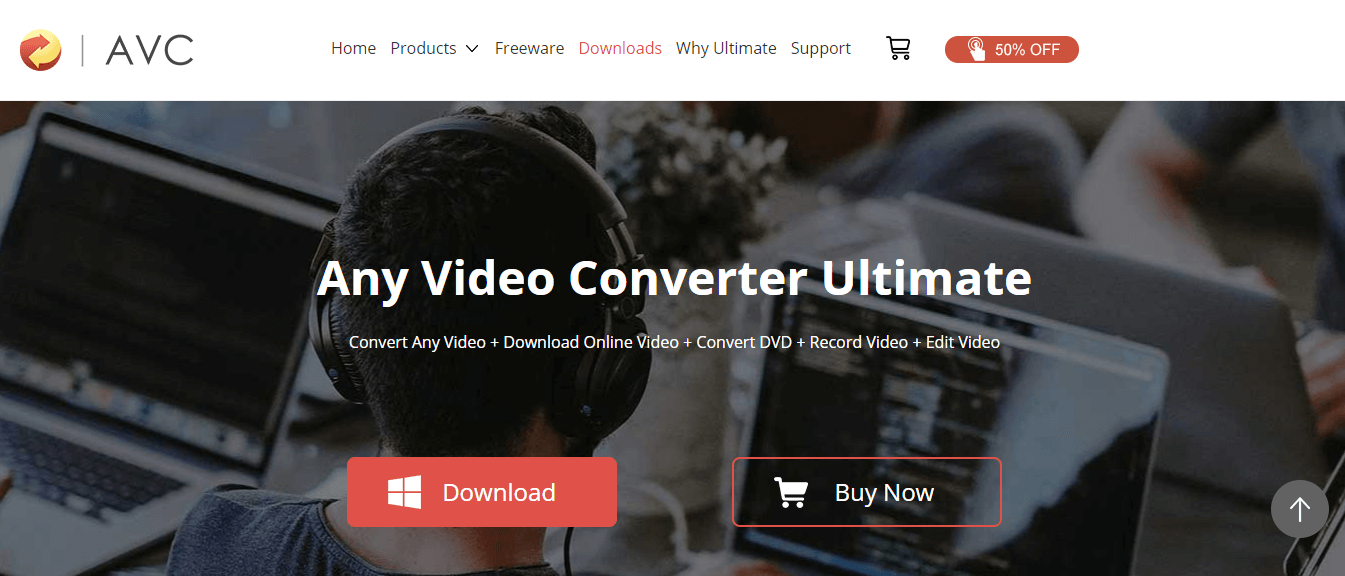 Any Video Converter has a basic name and isn't what you'd refer to as a dedicated YouTube to MP3 download tool. It's much more versatile than that.
It'll help you download YouTube to MP4, MP4, and many other file formats. Likewise, this website can also assist you to download videos from many other streaming platforms such as Dailymotion and Facebook.
The good thing is that you'll be able to retain the quality of the videos and audio that you download when using it. You can also get some editing features along with Any Video Converter, which will help you to download the perfect audio to your computer.
9. aTube Catcher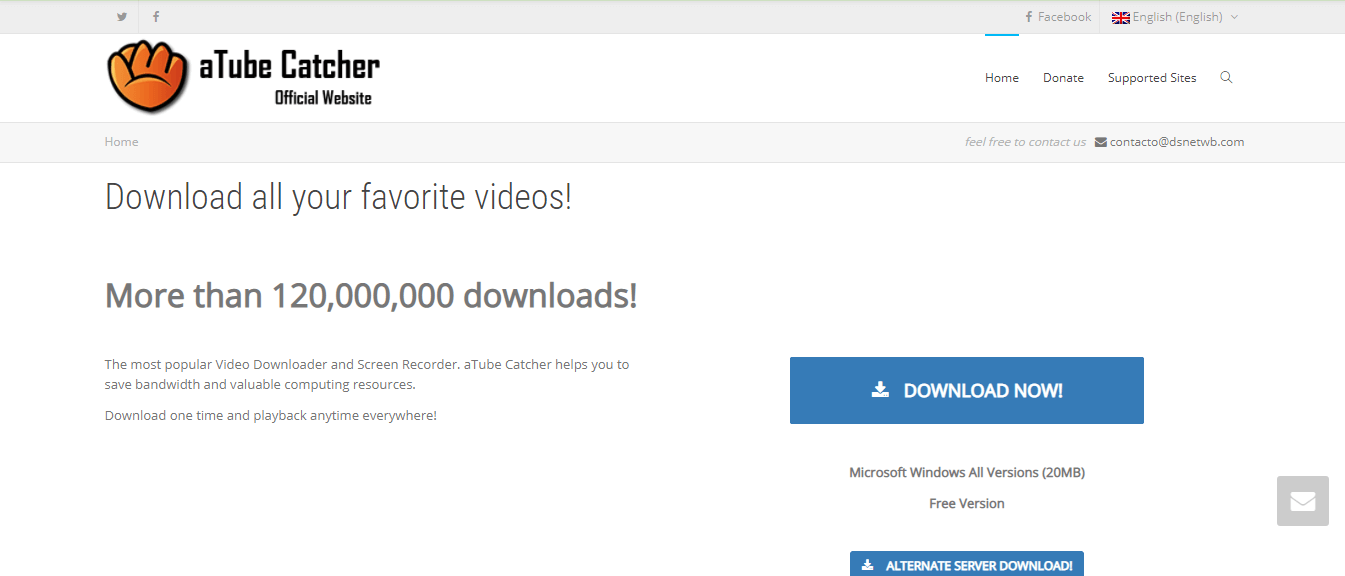 A person who comes across the need to use a YouTube to MP3 converter on a regular basis may want to take advantage of a desktop tool.
This is where aTube Catcher can help you. You will be able to download the videos from YouTube directly through this software in MP3 format. Like some of the other YouTube MP3 converters on this list, it supports numerous other file formats.
You can also use this tool to play the MP3 files that you are downloading. As of now, aTube Catcher desktop application is available for Windows users.
10. YTMP3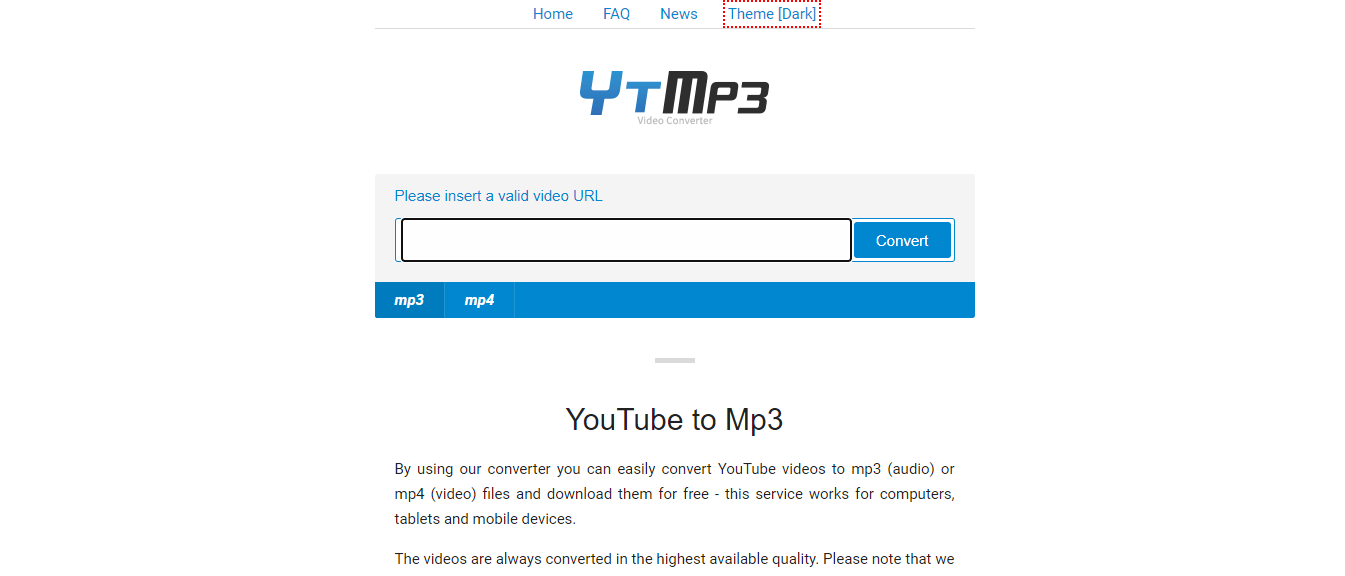 People who are concerned about the download speed when converting YouTube videos to MP3 should take a look at YTMP3. You can access YTMP3 website from any device, including your smartphone, tablet, or computer to get the job done.
There is no need to use separate software or download an application when using YTMP3. That's because it is a cloud-based tool. You will be able to get the YouTube videos converted to MP3 and a few other file formats while maintaining the highest possible quality available.
11. SnapDownloader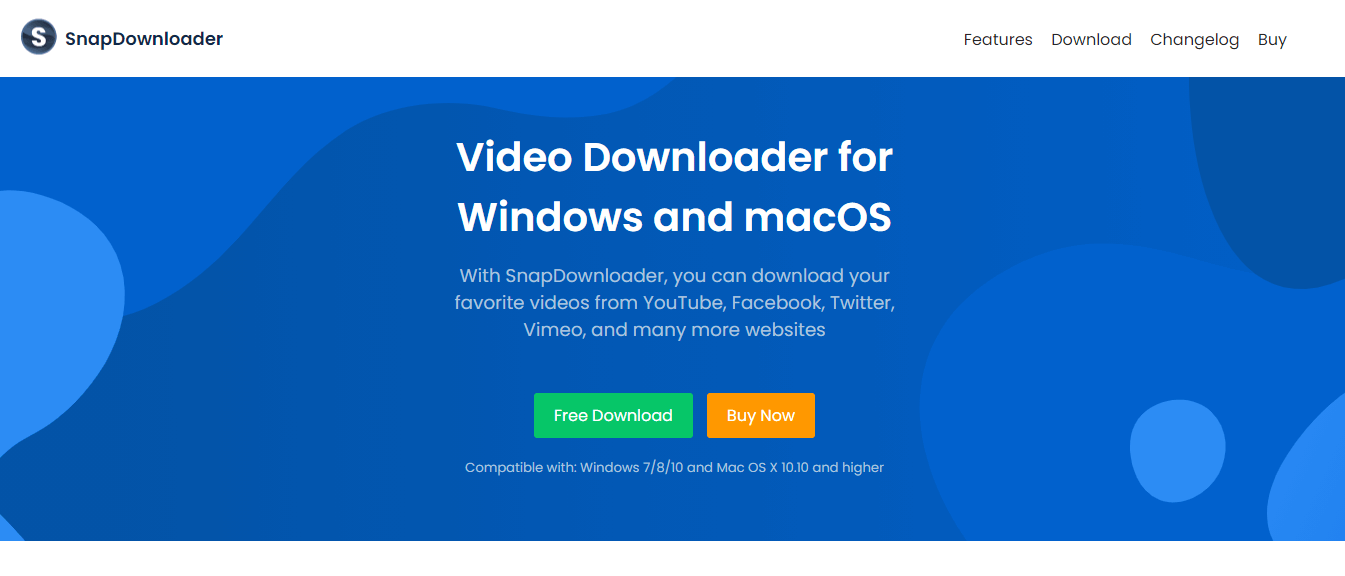 SnapDownloader is a tool that you can use to download YouTube videos in either MP3 or MP4 format. In most of the instances, it will provide you with a high conversion quality, which is 320kbps. Since you are getting an in-built search engine with this tool, you can look for videos on YouTube through the platform instead of using your web browser.
12. BigConverter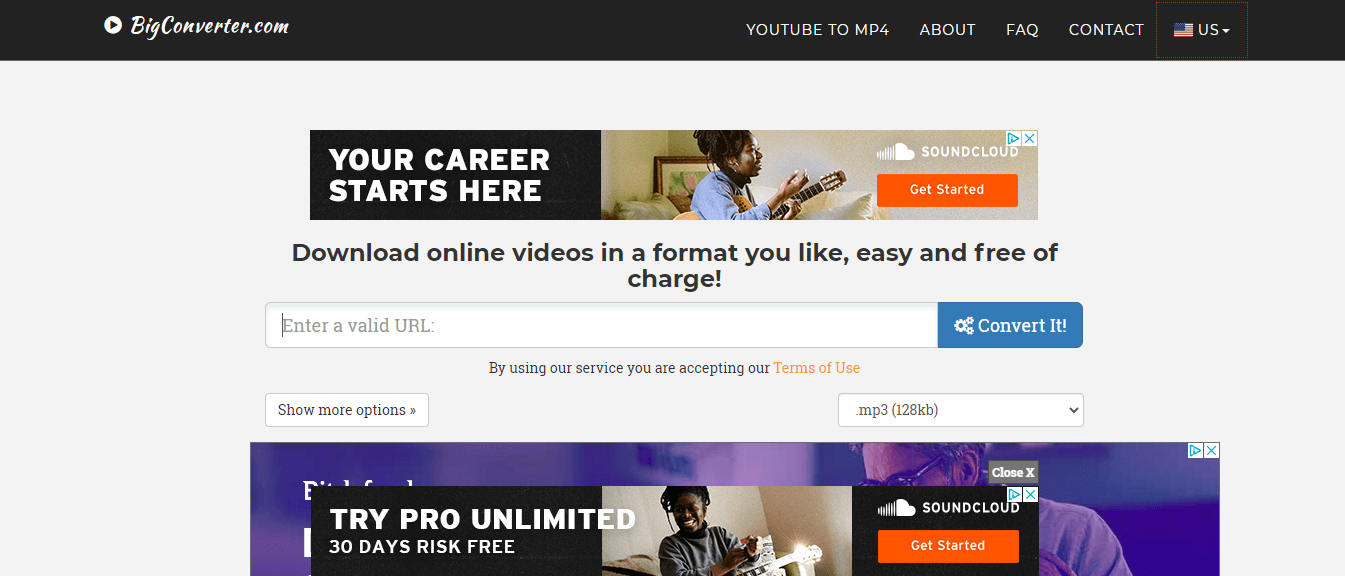 BigConverter is another online tool that you can use for YouTube to MP3, YouTube to MP4, and many other file conversions. This tool focuses heavily on the quality of the content you download.
Apart from YouTube, you can use BigConverter to download content from many other compatible websites such as Dailymotion, Instagram, Vimeo, Twitter, and Facebook. This is a cross-platform compatible tool. No matter what device you use, you will be able to start using BigConverter for all your YouTube to MP3 conversion needs.
13. MP3FY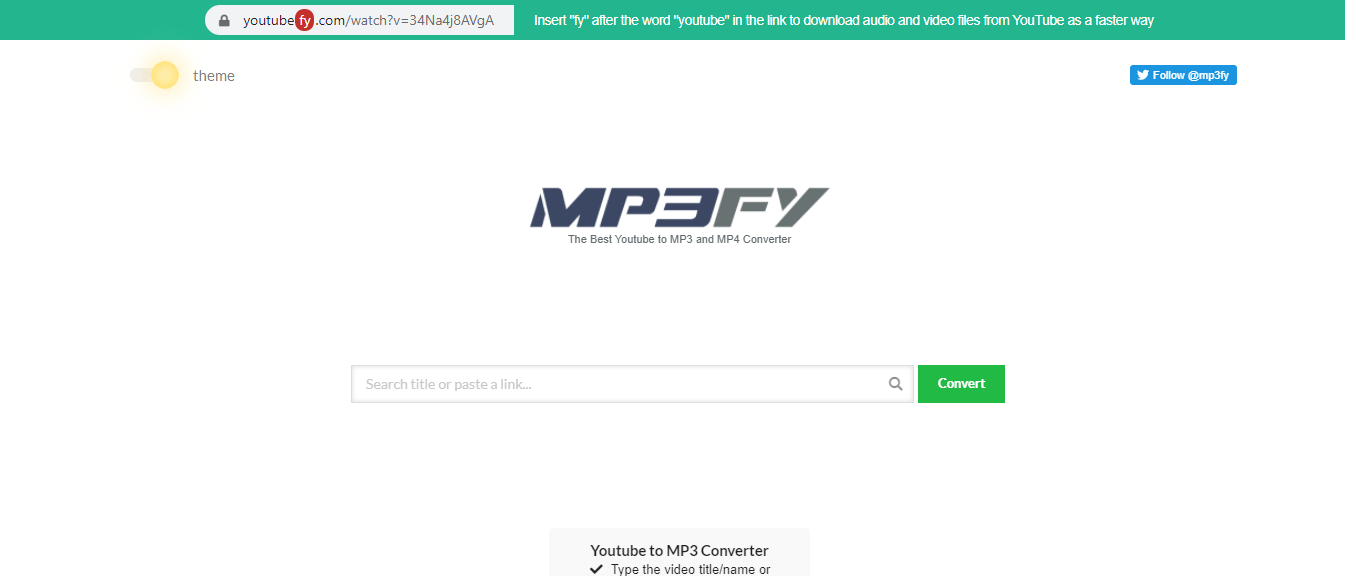 MP3FY is a comprehensive online tool, which can support you with converting the YouTube videos that you have into MP3 format. However, MP3FY isn't limited to YouTube and it offers compatibility with over 1000 different websites across the internet.
Once you start using MP3FY¸you don't really need to visit YouTube. That's because it offers an in-built search bar.
You can use this search bar to locate the YouTube video based on its title. You can even access MP3FY and download YouTube videos to MP3 format using your mobile device. Note: there are limitations with iPhones.
14. YouTubetoMP3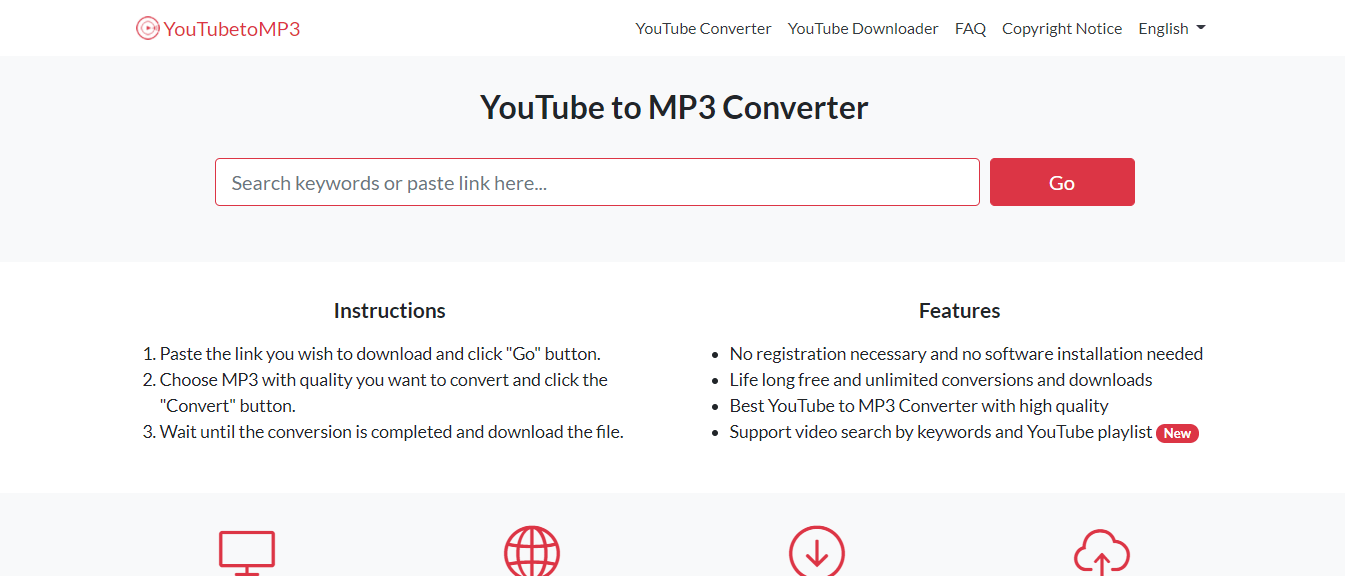 YouTubetoMP3 is one of the most popular free online tools available for people who wish to download YouTube videos in MP3 format. It's easy to use and almost anyone can use it to download a YouTube video.
You just need to follow three simple steps while using YouTubetoMP3. The first step is to enter the YouTube video URL that you want to download. In the second step, you can convert the video to MP3 format. Once the conversion to MP3 is done, you can simply hit on the download button and proceed with the download.
A note on the legality of YouTube to MP3 conversions
Let me get it out there and tell you that Google – the parent company of YouTube – has a dim view when it comes to downloading content from YouTube.
It doesn't like it and it's explicitly prohibited in its terms of service.
I'll say this.
If you want to download content from YouTube for personal use then you'll probably be fine. If you want to use the downloaded content for nefarious purposes like selling it on a different platform or passing the work off as your own, then you can get in big trouble.
In the end, you want to use your common sense. People are uploading content to YouTube for many reasons but a lot of them make a living from it. Please don't take food out of the mouths and money out of the pockets of the creators who worked hard to build an audience.
Conclusion
Those are the YouTube downloaders that are working right now. I can't promise they'll be working tomorrow or even six months from now but I'll update this list often so you always have a few tools to work with.
Go forth and download some MP3 files.
YouTube to MP3 converter FAQs
What is YouTube to MP3 converter?
It's a simple tool that allows you to download YouTube videos and turn them into MP3 files for use offline.
How do you select the best converter?
There are many tools on the market but some of them don't work and a few of them will even put malware on your computer. Not fun. We've gone ahead and vetted the best ones for you so you don't have to go through the pain of trial and error. You can view the list here above.
What audio quality can I get?
This depends on the tool you choose and the video itself. Many of MP3 converters will preserve the quality of audio the video was uploaded with.
Is it legal to convert YouTube videos?
This is a dicey topic. Many YouTube videos are protected under copyright laws which means you can't create derivative works or pass it off on your own. If that's what you're doing then there can be legal consequences. If, on the other hand, you're using it as your own work then you can get in serious legal trouble.
On the other hand, there are fair use laws in place that allow you to use a portion of another person's work. It's important to do your own research based on the way you want to use the downloaded content.