If you want to run a successful website, It's important to learn how to turn visitors into leads and ultimately convert them into customers. One proven way to do this is through a popup marketing campaign.
A well-designed and calibrated popup marketing campaign can boost your conversion rates significantly. This article will outline the pros and cons of popup marketing, reasons to invest in it, and tips to generate more leads. Let's dive into this guide.
What is Popup Marketing?
A popup is a lightbox that takes over all or a portion of your screen. Popup marketing is an advertising strategy that aims to convert your website visitors into customers, webinar attendees, subscribers, etc. 
Many well-known companies and bloggers use popup marketing. For instance, here is an example of a popup used on I Will Teach You To Be Rich. The popup tries to get you to complete a quiz. To get the results of the quiz, you need to enter your email address.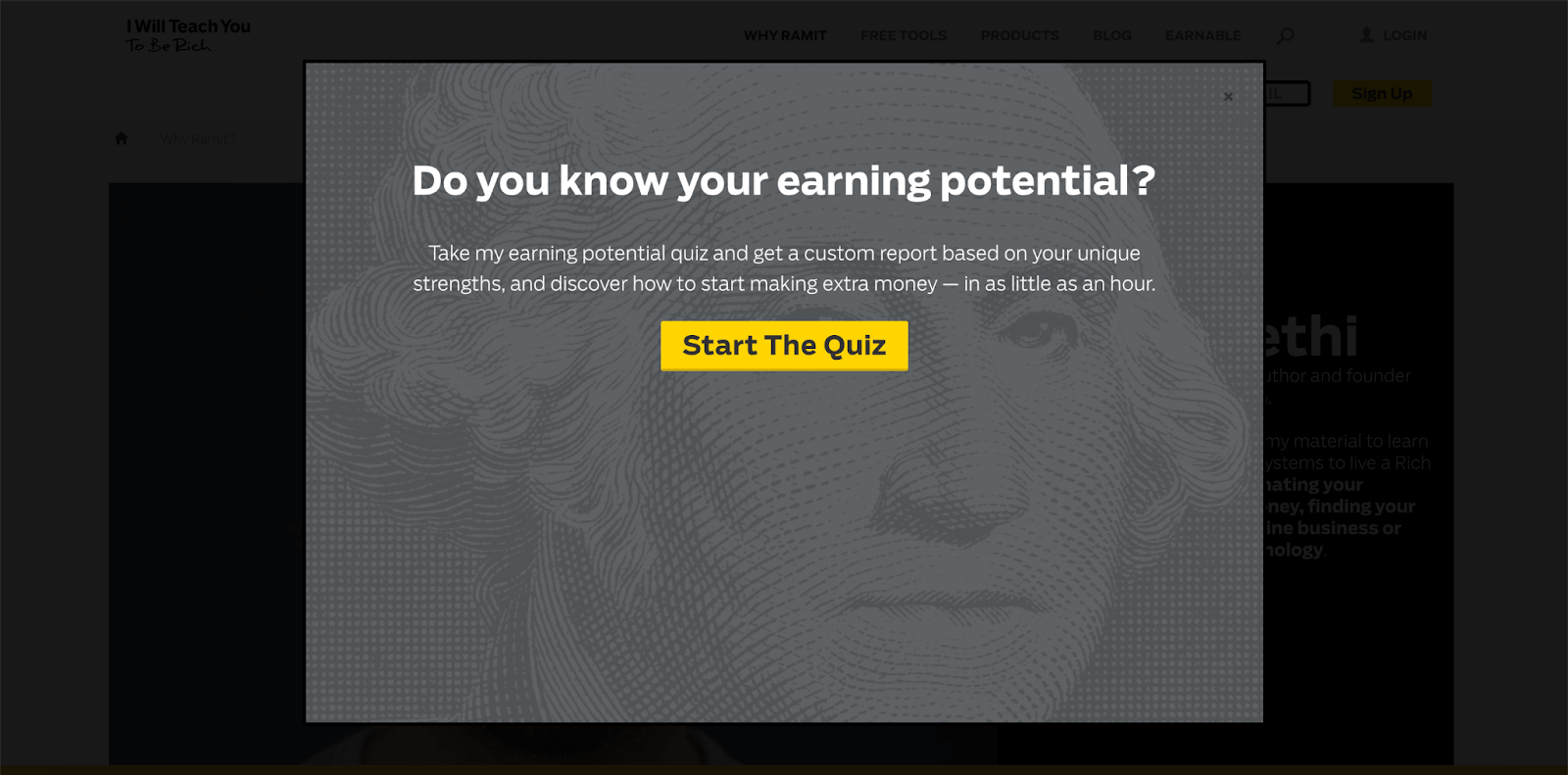 These types of popups are used for lead generation. As I mentioned previously, you can use popups to achieve other goals. For example, if you run an eCommerce store, you might offer a discount through an exit intent popup. 
According to a study by Campaign Monitor, the average conversion rate of popups and lightboxes is 3%. The best popups can have a conversion rate as high as 10%.
You'll find many online studies that discuss the effectiveness of popups. For example, there's the person who saw a 1375% increase in conversions by switching from a sidebar form to a popup form. That's a jump from  0.4% to 5.5%.

Everyone seems to have an opinion about popups. Most people agree, though, that they are effective. It's why so many sites use them to grow their email list.
How to Improve Your Conversion Rate in 3 Simple Steps
Changing from a regular static optin form to a popup optin form will increase your conversion rate. I mentioned earlier, though, that there is a huge variance in the conversion rate. The best-performing optin forms can have a conversion rate of 10% or more.
This section will walk you through the steps you can take to maximize your conversion rate. I'll break things down into a simple step-by-step process you can follow. Let's jump right in.
1. Define Your Customer Persona
If you want your marketing material to be effective, you need to understand your audience. Specifically, you want to understand the interests of your audience and how you can fill those needs.
Most businesses attempt to define their audience by creating a customer persona. Your customer persona is a semi-fictional representation of your ideal customer.
The customer persona includes demographic information about your audience, alongside things like their interests and pain points. Here's a nice illustration of a customer persona.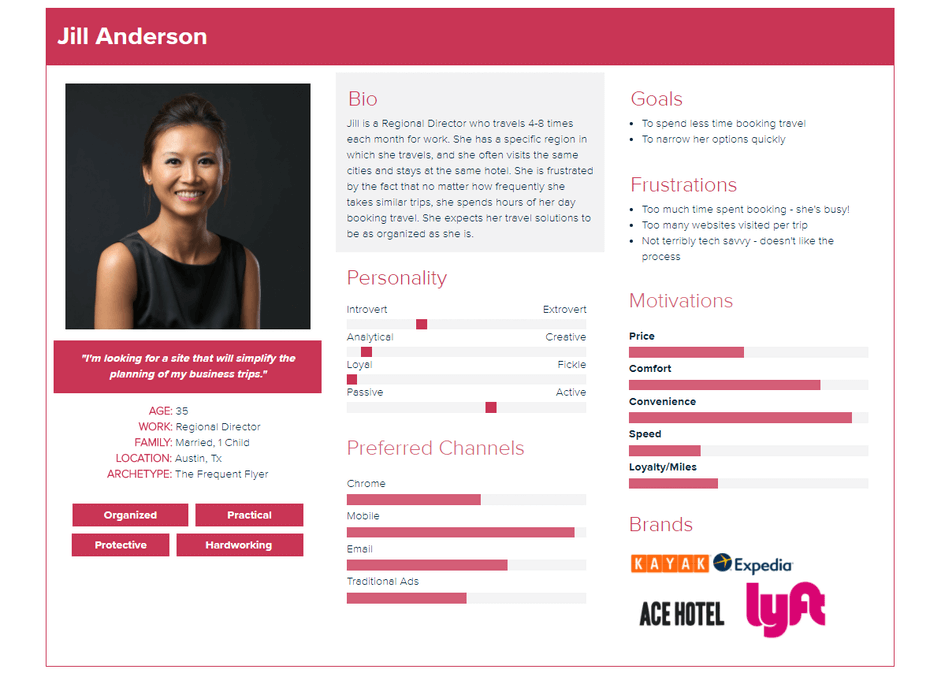 You can gather information about your audience in several ways. For example, tools like Google Analytics will provide you with basic information about your audience. I recommend you dig a little deeper, though.
For example, you can conduct interviews with customers or people on your email list to gather some first-hand data about them. Alongside this, you can create online questionnaires and use other appropriate research tools.
The better you understand and segment your audience, the better you'll be able to create or provide content that aligns with their interests. That's important for the next stage of your popup marketing journey.
2. Consider Your Value Proposition
When you analyze the effectiveness of your marketing campaigns, you'll notice that the best-performing popups offer something that their target audience desires. The worst-performing popups offer generic information.
Popup forms that convert have a clear Unique Selling Proposition (USP).
Let me give you an example of a generic USP. It's something a lot of businesses use to try to get people onto their email list. 
The example above is from a marketing agency. There is a signup form but no value proposition. Essentially, the agency is hoping that people will subscribe to their mailing list without offering any indication of what a subscriber will receive.

I expect the conversion rate for this form is low.
They could improve their conversion rate by being clear on what subscribers would receive. For example, they might say something like this. "Sign up to our newsletter to receive monthly updates on the latest marketing trends affecting your industry."
Now, that would be a better USP. You could still improve on that, though.
For example, defining the industry would help improve the conversion rate significantly. Alternatively, you could do the following.
Offer a content upgrade to a new subscriber. The agency operates in the PR niche, so the offer of an eBook that reveals "How to Land Your Company in the National Press in 10 Simple Steps" might be a good offering.
The second example I'll look at is from an eCommerce website.
The form creator has put some thought into what subscribers would receive if they join the mailing list. The USP is straightforward: "join our list to get discounts and photos of our goods."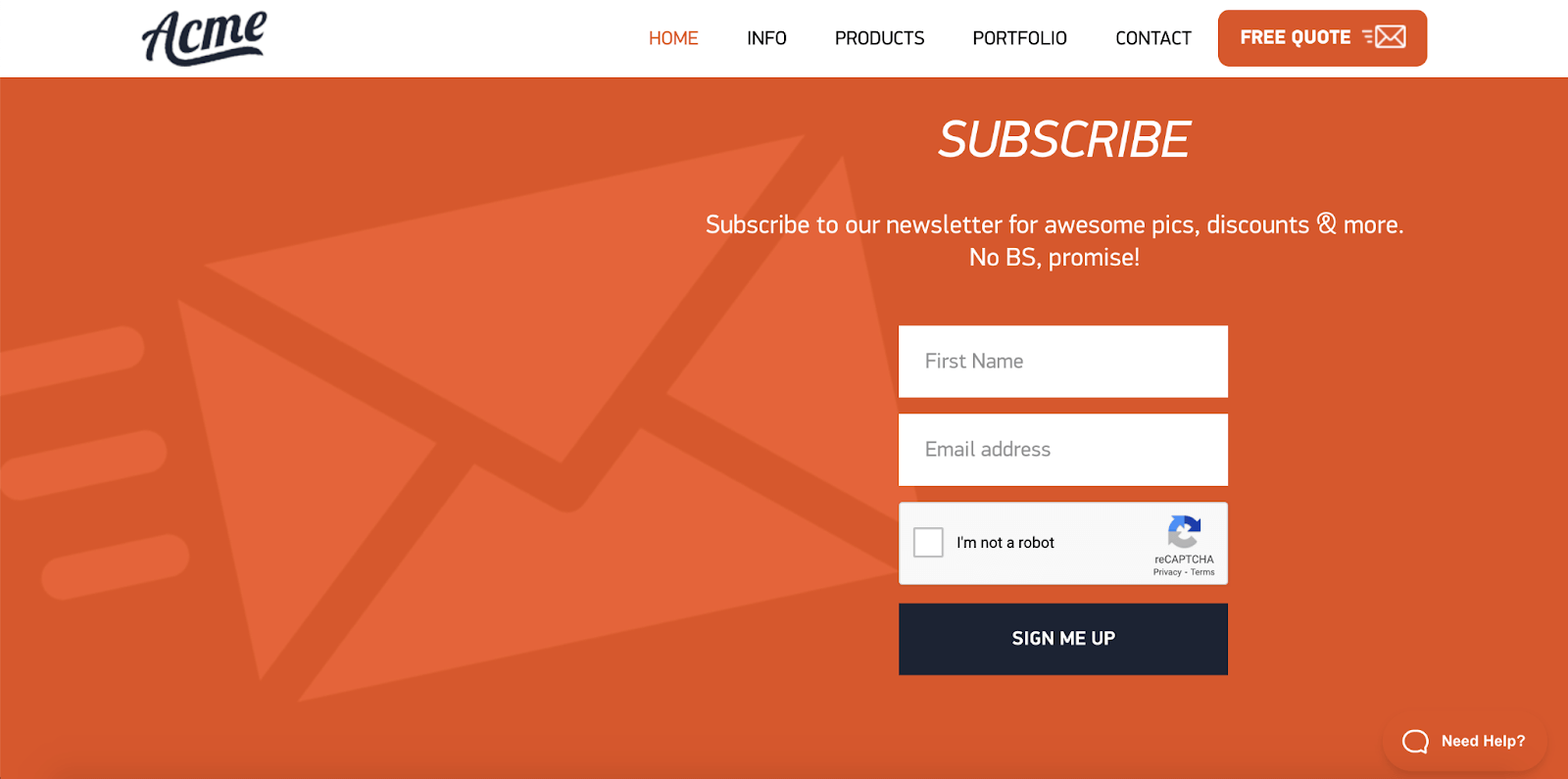 I'd be willing to bet that most people aren't interested in receiving product photos. The USP could probably be made more powerful by focusing on discounts.
Potentially something like this might improve the conversion rate: "Love saving money? Get exclusive discounts – up to 40% off the regular price – direct to your inbox."
I imagine the conversion rate for this type of offer would be quite high. There's a clear USP that aligns with what most consumers want – to save money.
Before you create your popup form, consider your USP.
The more tempting your marketing message, the higher the conversion rate. To create that tempting marketing message, though, you need to understand your audience.
3. Test & Optimize Your Offer
The first two steps in this process forced you to research your audience and then use those insights to create your marketing material. The final thing you need to do is test how your audience responds to your messaging.
If you're lucky, you made some great insights, and your audience will respond positively to your messaging. If that happens, great. Your next step is to optimize your form for conversions.
You can use A/B or multivariate testing to play around with your popup form's visual elements and copy. Small tweaks to the appearance and wording of your forms can have a big impact on your conversion rate. 
Of course, you might discover that your offer wasn't compelling. That happens.
If your popup form fails to convert, you should go back to your audience. Consider the pain points of your customers, and run a new campaign based on a different approach. Through a process of trial and error, you'll discover what works well for your business.
Once they are on your email list, you should verify their address. That ensures you are not adding false information to your email list. Dud addresses like [email protected] will harm your delivery rates.
3 Ways You Can Use Popup Marketing to Generate More Leads
In the previous section, I discussed how to set up a popup marketing campaign to maximize conversions. This section will reveal how companies utilize popup marketing to generate leads for their business. We'll look at examples from eCommerce businesses, alongside examples that will work for bloggers and other businesses.
1. Provide first-time buyer discounts
I'm sure you have seen these first-time discount popups when you navigate to an ecommerce website. Offering a discount upfront takes the friction out of viewing the popup advertisement.
Design By Humans sells t-shirts amongst other goods and offers first-time buyers a discount through a popup box. If you're a new visitor to the site and interested in purchasing a t-shirt, it's more likely that you'll sign up to their email list to claim the offer.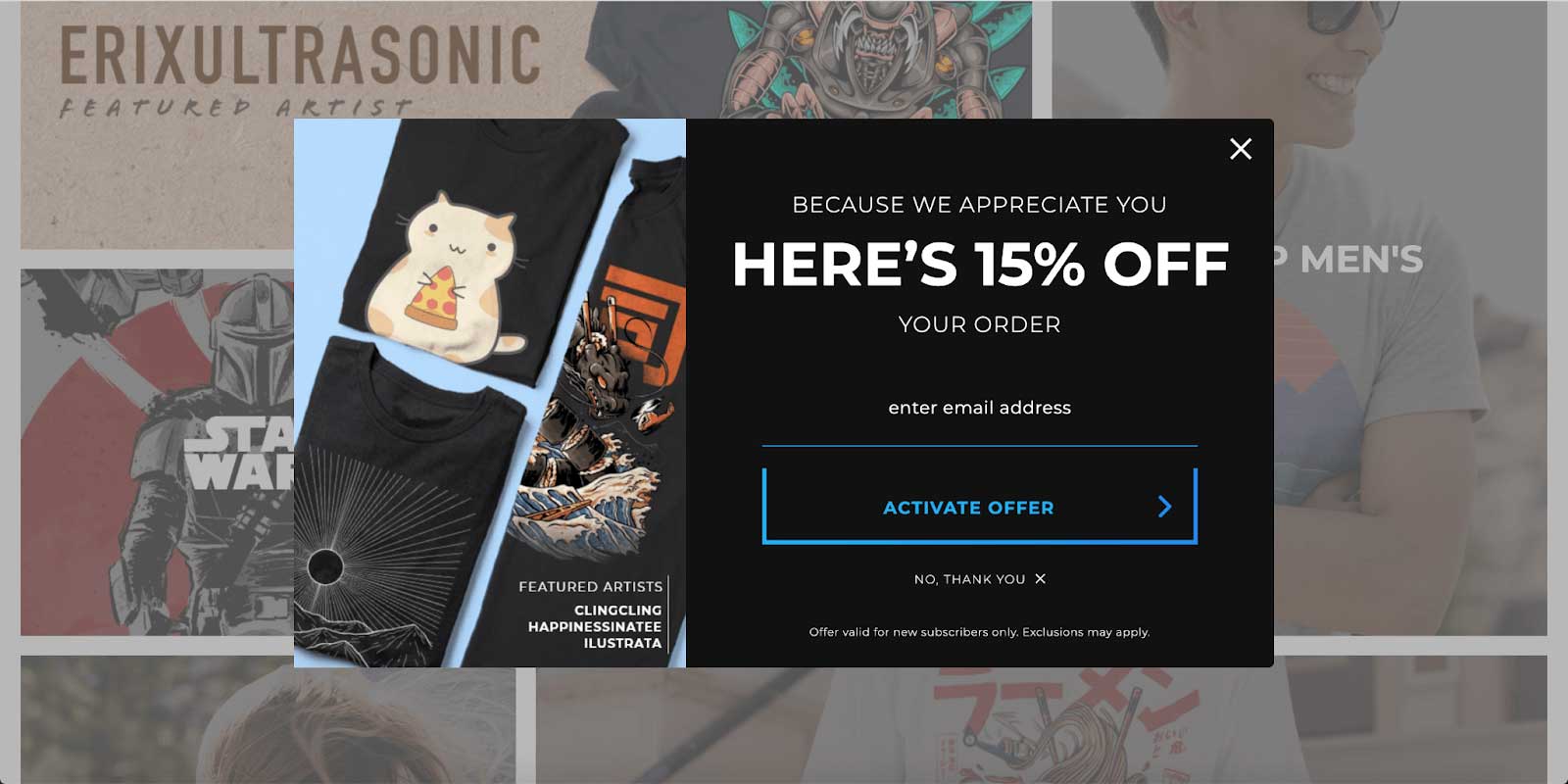 First-time buyer discounts work well as they provide significant value.
It's something to consider given that most people will visit your website once and never return. That first-time discount can help convert some of those visitors into customers and subscribers. When they're on your email list, you can try to turn them into repeat customers.
While these offers are great and convert, they will undercut your advertised sale price. If people know they can secure 15% off any order, they will always expect to get money off your products.
However, as you grow your site, it's important to explore additional strategies to grow your email list and build customer loyalty.
Implementing lead generation tactics such as offering valuable content upgrades, hosting exclusive webinars, or providing personalized recommendations can entice visitors to subscribe and receive ongoing value, helping you expand and engage your email list effectively.
The most popular eCommerce stores avoid offering discounts to new subscribers. However, it's certainly a strategy you could use as you grow your site.
2. Offer value-added content or free demo
If you're operating in the B2B or B2C niche and selling a service, one of the best ways to convert leads is a content upgrade. The basic idea of a content upgrade is to fill an information gap your audience is facing.
For B2B2C companies, this approach of lead conversion is highly effective because it enables them to address the varied requirements and preferences of both businesses and end consumers by delivering focused and valuable material.
Within this rapidly changing environment, developing content enhancements that offer industry knowledge to businesses while presenting practical solutions to individual consumers can establish a powerful and enduring rapport with your target audience.
Furthermore, the sporadic nature and intricate aspects of customized content effectively reflect the subtle characteristics of the B2B2C domain, captivating readers from all walks of life.
Jon Loomer, for example, runs a site about Facebook ads. His key audience is people using Facebook ads to grow their business. Many of those people are beginners just getting started with Facebook Ads or have limited knowledge of ads. One of the best ways to position himself as an expert is to get people to enroll in a course with him as the teacher.
That is the approach he takes. The incentive for signing up to his list is enrollment in a free Facebook ads course. It's a great offer that fills a need of his audience.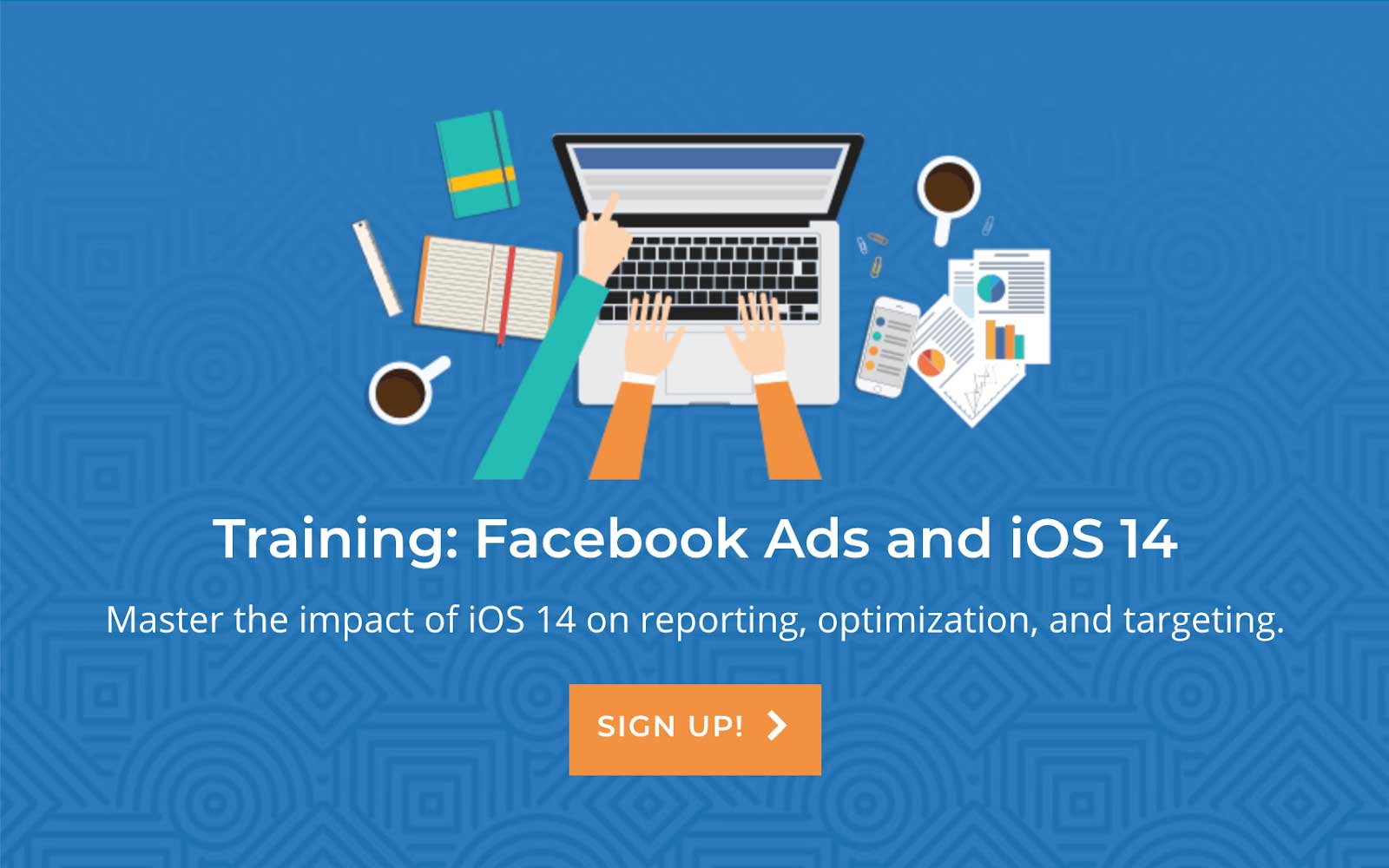 Plenty of successful bloggers offer free courses as an incentive for people to join their email list. For example, Adam Enfroy has a free blogging course.
Here is the popup he uses to get people to join his email list.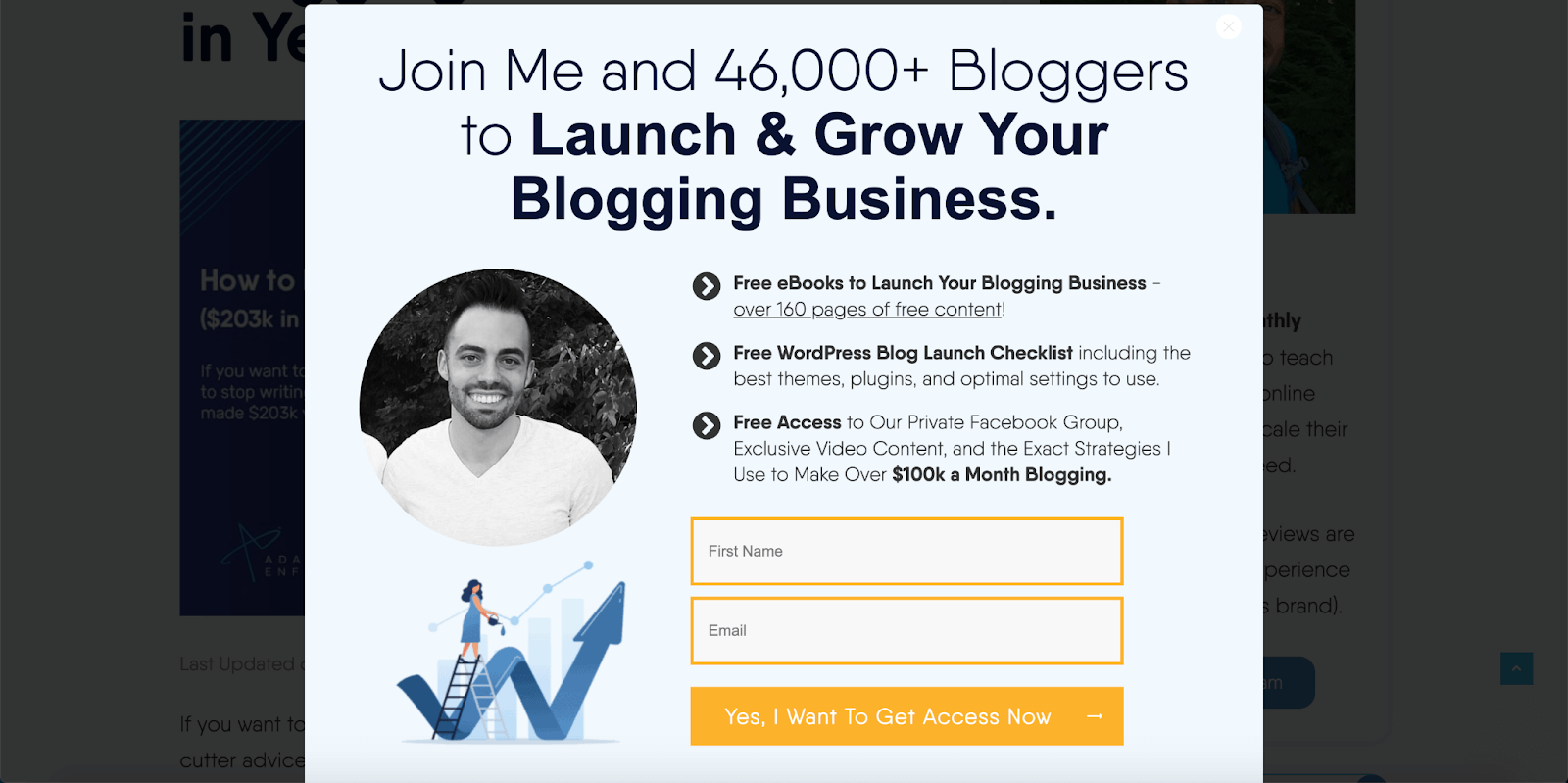 The messaging on the lightbox is powerful.
For example, in the headline, he creates authority by sharing how many other subscribers have joined the course – 46,000+. He also uses bullet points to show what subscribers receive when they join the list.
You get a 160 page eBook about blogging, a checklist, and access to a private Facebook group. That's a lot of incentives to get people to sign up.
Brian Dean, from Backlinko, has a slightly different approach. By signing up for Brian Dean's email list, you get access to exclusive content. It's a clear USP, and I assume it works because he hasn't changed the messaging much over the last few years.
3. Identify the right page for the popup
You almost certainly have a lot of content on your site. That content is going to be split into different categories. For example, on the KyLeads' blog, the topics include email marketing, conversion rate optimization, surveys, etc.
People who visit content around each of those topics will probably have specific interests. Most sites use one popup form for the entire site. That is what they do for Ecommerce CEO.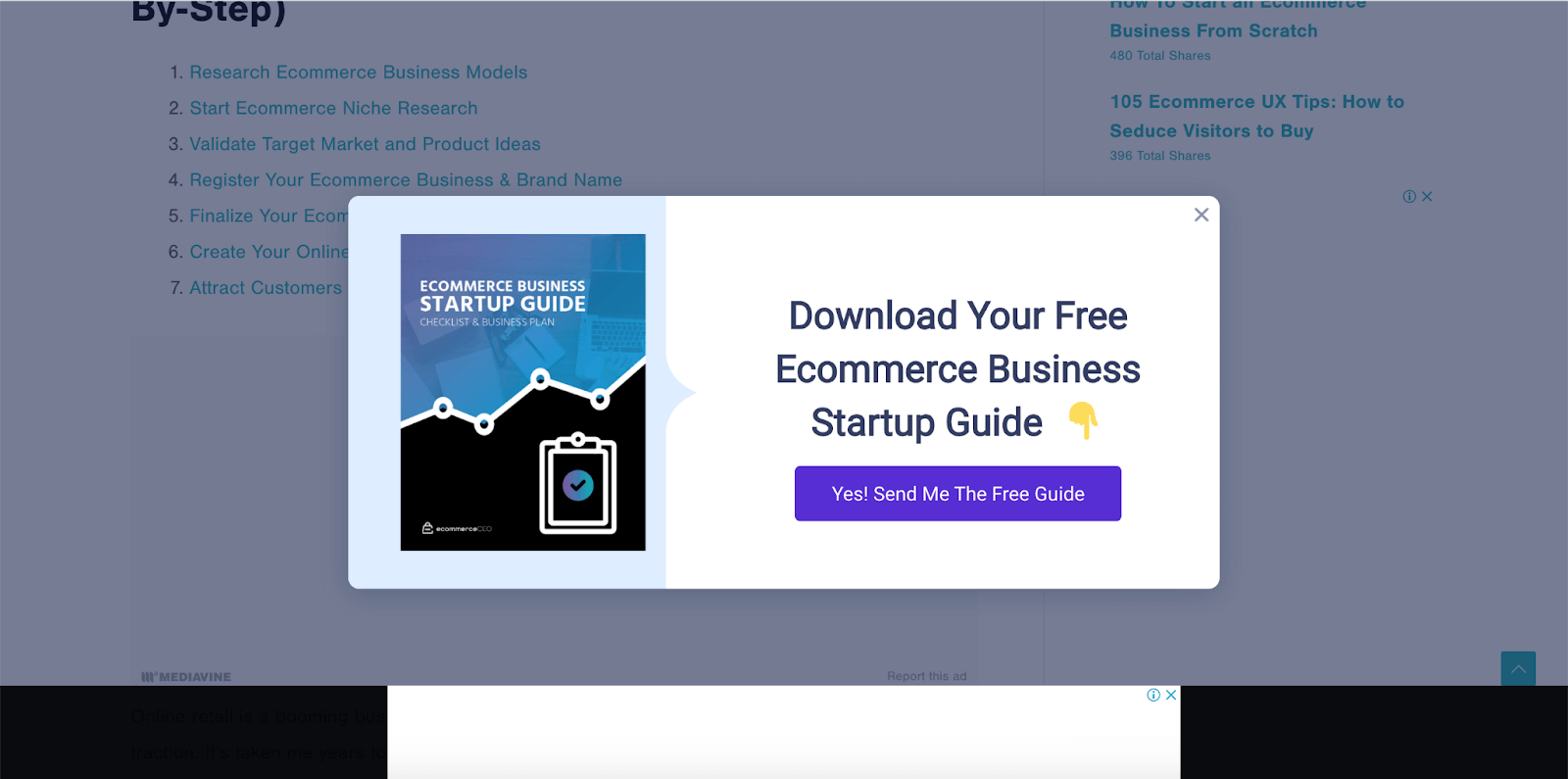 Having a single form for your whole site will work well as long as you have a clear focus, like in the example above. Yet, you will almost certainly improve your conversion rate by providing targeted offers.
You can create thematic offers that align with your content categories. For example, you might have one type of content upgrade for people who land on email marketing posts and another for people who land on a CRO post.
Providing content for each of the categories on your website is one approach to growing your email list. You could, however, take an even more granular approach. For example, you can make a shortlist of your top 10 most popular blog posts on your site and make a specific content upgrade for each article. Brian Dean released a case study on how he did this and got a 785% increased conversion rate. It's a strategy you can use if you want to maximize your content ROI.
Bottomline
When designed and executed properly, popuup marketing can be one of the most effective marketing strategies to gain leads and convert them to customers. This guide walked you through each element of popup marketing. I started by providing you with a clear definition of popup marketing.
You then learned how to set up an effective popup marketing campaign in three simple steps. The first step involves getting to know your audience by creating a customer persona. You should then define your USP and develop a tempting offer you think your audience will love. Finally, test your offer and monitor the reaction.
The final section of this guide looked at how you can use popup marketing to generate leads for your business. For example, you can use popups to provide discounts to first-time buyers, offer content upgrades to your audience, and create thematic or page-specific offers.
Bio
David Campbell is a digital marketing specialist at Ramp Ventures. He helps manage the content marketing team at Right Inbox. When he's not working, he enjoys traveling and trying to learn Spanish.