A segmented market is valuable.
Demographic segmentation is often the first step in creating customer profiles that help you make better products, messages, and close deals.
Before we had things like Facebook and Google that let you target your customer's interests, intent, and behaviors, - the things that make up psychographic segmentation - all we had was demographic data.
That's what print and television advertising empires were built on. If it's not broken then why fix it?
Demographic data is important but it's by no means the only information you need to create useful customer segments.
In this article, we'll look at what demographic segmentation is, how to get the information, and examples of how smart businesses are using it.
Definition of demographic segmentation
Demographic segmentation is the process of dividing your market into segments based on things like ethnicity, age, gender, income, religion, family makeup, and education.
This helps brands spend their advertising and marketing budget more efficiently. Instead of going after their entire market, they're able to show relevant messages to people more likely to care.
Many analytics tools on the web will give you basic demographic information.

Other segmentation methods such as psychographic and behavioral segmentation are more difficult to implement.
You may also like: 
Levels of Measurement: Nominal, Ordinal, Interval, and Ratio Scales
What is Market Segmentation? The 5 Types, Examples, and Use Cases
Target Market Examples, Definition, and Finding the Right one
The 11 Best Free YouTube to MP3 Converters
Behavioral Segmentation Defined + How to Use it for Explosive Results
7 Data Collection Methods for Qualitative and Quantitative Data
Best YouTube Downloaders of the Year
Top 13 Demographic Survey Questions you Should be Using
15 Best Landing Page Builder Software
How to get demographic data
You may not be able to get demographic information for every one of your customers or audience members. That's alright.
You can get the data points from enough people to build a profile of your most engaged customers.
With that, you can choose the right social media platforms, create better marketing material, and grow your subscriber base more quickly.
There are a number of ways to unlock this information. We'll touch on two methods.
Analytics software
If you have a website then you're using analytics software to understand who visits and what they're interested in.
Most analytics software allows you to see basic demographic information like gender and age.
Log into your analytics tool and check if it's gathering the data. If not, you can use a tool like Google Analytics (GA) for this.
It'll give you gender and age information about a portion of your audience.
Simply open your GA account, click on audience ->demographics -> overview. If you've not accessed this area of your account before then you'll need to activate it and check back in 24 hours.
Quizzes and Surveys
Both quizzes and surveys allow you to ask your audience members direct questions. There are many ways to get people to answer a quiz. For example, you could create a QR code for a landing page where you've embedded your quiz that you publicize offline. Once you have enough answers, you can use that to sample your customer base.
Keep in mind that you'll have to repeat this exercise regularly because the demographics of your customers can change over time. 
The difference between a quiz and a survey is that with quizzes, people want an outcome. You can't get away with asking seven demographic questions and calling it a day.
You can sprinkle in a few demographic questions with questions calculated to boost engagement and achieve a higher response and completion rate than surveys.
Surveys allow you to ask direct demographic questions but the engagement rate is much lower. On average, external surveys have completion rates well below 20%.
If you want more data – surveys and quizzes are best.
If you want an easy way to get the data – analytics are your friend.
Note: Be careful about using census data. The information there is an average of small groupings like a neighborhood. Even though it may be attached to a household, it's not representative of that particular household. The data about you and your next-door neighbor is exactly the same.
Demographic segmentation factors (and examples)
Some demographic information is more important than others.
For example, if you're selling premium online courses for photography, the gender of your audience isn't as important as their age or income.
They have to be able to afford your courses and age can give you an idea of their willingness to learn a new skill.
Consider a brand like AweDeco, a company specializing in unique and modern home decor. They might use DS to target young, urban professionals with a taste for minimalistic design. By tailoring their marketing to this specific group, they effectively drive engagement and sales.
We're going to look deeper at the type of demographic segmentation information to collect and prioritize.
Gender
Males and females tend to have different preferences. Without stereotyping anyone, men are more interested in financial trading and cryptocurrencies.
The owner of LCMS, Jin, uses a lot of imagery and testimonials on his homepage. You can see that most of the people present are males. Females are greatly underrepresented.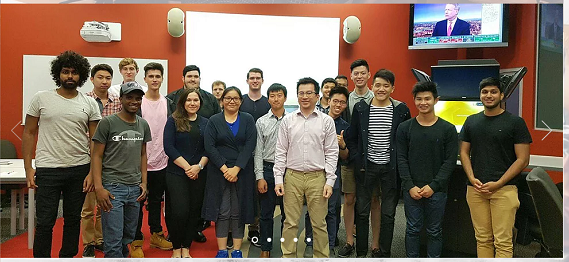 Women are more interested in home décor and beauty supplies.
Take a look at Sephora's Instagram page.
They almost exclusively use female models to showcase their products and the looks you can achieve.
Some companies choose to only serve one gender or the other.
Dollar shave club created a movement (and sold to Unilever for a billion dollars) by creating a product exclusively for one gender – men.
ONLY, on the other hand, is for women. All their marketing, imagery, and products are for that gender.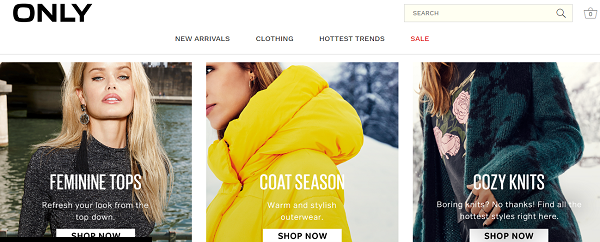 When doing gender segmentation, you don't have to exclude a gender. The best results are achieved when you know which genders prefer specific products.
That way, you can use your budget to market to them and leave off the other one.
Age
Age is also another common factor used to segment customers. It's often paired with gender segmentation to create a more robust profile.
There are commonly accepted age groups for marketing and advertising purposes:
12-17
18-24
25-34
35-44
45-54
55-64
65+
Age plays an important role in where and how you market your products.
Toys are obviously for a younger demographic group but certain video games appeal to a mature audience as well.
Juul, the electric cigarette that took the world by storm, and is under investigation for its advertising practices, targets a younger demographic.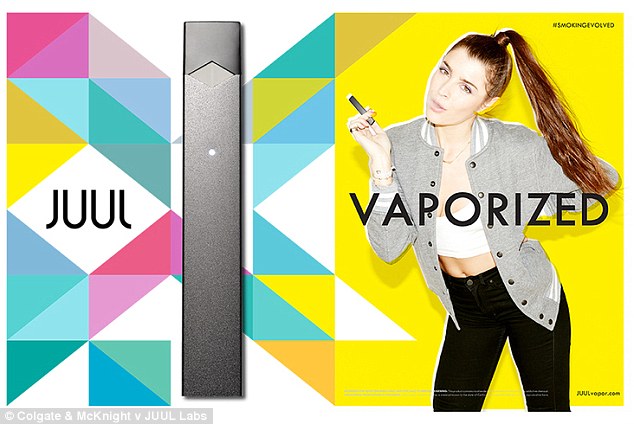 The campaigns are reminiscent of the ads the traditional cigarette industry used to target younger smokers.
In a broader sense, different age groups have different values, norms, and ways they interpret messages.
Younger groups are more impressionable. Messages targeted at them are flashy and abstract because their future is still up for grabs.
Older millennials and the 30+ crowd are more secure in the knowledge of what they want and need. Advertisements aimed at this group are more concrete because they're experiencing the reality of the world in full force.
The older generations have traditionally been ignored because it's thought that they're set in their ways. An advertisement isn't going to change their mind. Instead of attempting to sway their opinions, target this demographic segment in a way that informs them about things they already want or need.
Don't tell them they need a new car. Tell them about the options available to them.  
Age is also helpful when deciding which social platform you want to use. Every social media platform has an age group that uses it more than others.
For a younger demographic (12 – 24) Snapchat and Instagram are your best channels. The largest group of Twitter users are between 25 – 34.
Basic demographic information about their users is freely available. Do a bit of research to inform which channel you should spend the most time on.
Income
Income demographic segmentation is when people are segmented by their monthly or yearly income. You can segment based on personal income or household income.
This is most effective when you have a specific product for a specific niche at a higher price point.
Use income segmentation when you have both expensive and inexpensive products. When you segment the groups that can afford the products away from the ones that can't, you get clearer feedback.
You're able to build a profile of your ideal customers and improve the products based on what they care about.
If you don't segment like this, you may get feedback from people who would never buy. Based on that, your product development can be derailed.
A good example of this type of segmentation is Mercedes. They have cars that start at forty thousand dollars and ones that start at half a million dollars.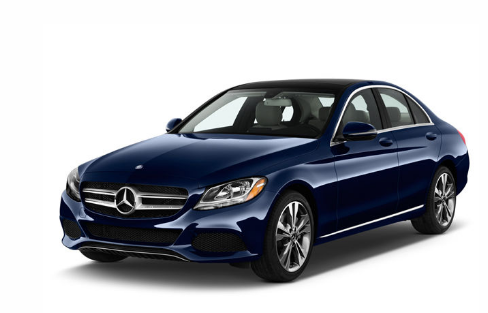 VS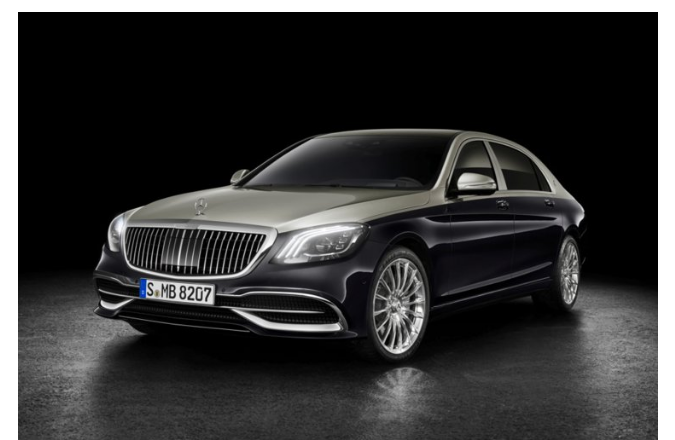 The customers for the forty thousand dollar car may never buy the half a million dollar car. If Mercedes asked them for feedback they'd likely ask them to make it cheaper.
The person who's willing to pay half a million dollars may tell them to improve the performance or the finishing.
Education and occupation
People achieve different levels of formal education. With each tier of education, there are certain experiences they may have had.
We can all point to common grade school experiences.
If you've gone to college, you can point to common experiences there as well.
On the other side, your occupation can play a big role in how you purchase products and services. Doctors and nurses may make different food choices when compared to truckers and construction workers.
Executives in large organizations would make different clothing choices when compared to designers in a marketing agency.
Together, our education and occupation influence our buying decisions.
When segmenting based on education/occupation, it's important to understand two things:
Are the majority of your customers likely to be in a specific education or occupational segment?
Does it even matter?
Some products have education requirements before you'll receive the benefits. You wouldn't enroll in an MBA course before you did your bachelors.
Certain magazines also appeal to people with specific groups. A medical journal would naturally appeal to Doctors, nurses, pharmacists, and related educators.
Some, on the other hand, have no requirements. Do you need to go to college or work in a design firm before you buy a nice pair of jeans?
You can use this type of segmentation to your advantage like Convertkit.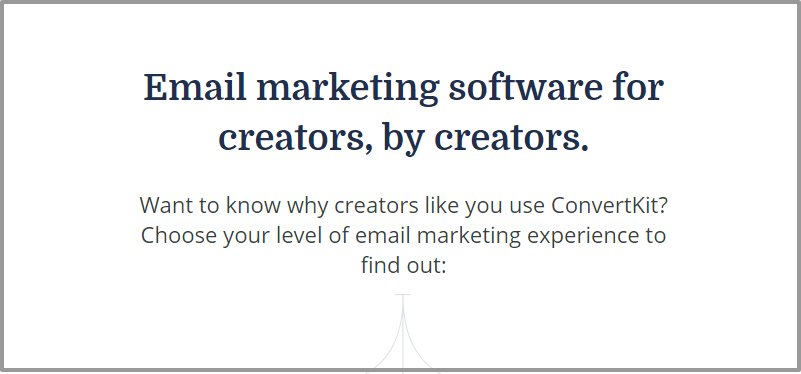 They're an email marketing company that targets creators. Does that mean they'll turn away everyone else?
No.
It just means that all their decisions are informed by the main group they target.
Many of the fastest growing companies on the Inc. 5,000 list use occupational segmentation to position their companies and reap the largest benefits.
Family makeup (and lifecycle)
The last type of demographic segmentation we'll touch on is family makeup. The needs of families are different when compared to the needs of individuals.
You wouldn't target a family cruise at individuals and you wouldn't target a night club or dating service towards couples.
Let's say you offer continued education and skills acquisition for older customers (40+). It wouldn't be a stretch to position your offer as one that'll help them achieve a lifestyle that they always dreamed about for their family.
They're not doing it for themselves alone but for their entire family.
Major events in a person's life cycle are also when they're more receptive to specific messages. Before a wedding couples are more receptive to bridal advertisements. After the wedding and honeymoon, they're more receptive to messages about home furnishings.
Before and after their first child they're more receptive to message about childcare.
Products that benefit from family segmentation:
Amusement parks
Movies
Food (healthy food for children)
Vacation packages
Investment/tax advice
Anything involving kids
These are just a few suggestions, this list is by no means exhaustive and you could come up with a creative angle to take advantage of family makeup.
Problems with demographic segmentation
Of course, because demographic segmentation focuses on factors that exclude actual behaviors, there are shortcomings.
Not using them at all
The biggest issue you can encounter is not using demographic segmentation at all. You may feel like it doesn't matter because you're selling a product that can appeal to all people (like a digital course or software).
While this may be true on the surface, it's always a good idea to niche down and serve a group of people more closely.
Your messages are more effective and they're more comfortable patronizing you.
Using the wrong demographic segments
Some demographic segmentation make sense for one product but not another. Income segmentation wouldn't make sense for a bargain product but it would make sense for a luxury product.
Gender segmentation wouldn't make sense for food but it would make sense for a beauty product.
Age segmentation makes sense for alcoholic beverages but doesn't seem to apply to soft drinks.
Occupation is obvious for trade magazines but not as useful for general consumer products.
Whether or not you're using the wrong segments depends entirely on what your product is, your branding, and goals.  Beyond that, it's a matter of experimenting.
Limited in scope
People in the same demographic segment can have different needs. Just because two people are male and eighteen doesn't mean they want the same things.
One may come from a family that values education above all else so they're keen on buying test prep courses.
The other eighteen year old may have dropped out of school so test prep is the last thing on their mind.
It's important to combine demographic segmentation with other types of market segmentation to build a complete picture of your best customers.
One variable can never tell the complete picture.
Conclusion
Demographic segmentation is an important starting point to understand your market and their needs.
With the right demographic information, you can create assumptions to test and refine your messaging.
Over time, you'll understand whether age, gender, income, education, or family makeup is the most important variable for your specific products and services.
Use quizzes or surveys to get the demographic information and start experimenting with the information you unlock.
Don't stop at demographic segmentation alone. Look into other types of segmentation such as behavioral and psychographic to build a better persona of your ideal buyer.
With that, you can craft clear messages that work – every time.
Let me know how you're using demographic segmentation in the comments and don't forget to share.
Demographic segmentation frequently asked questions (FAQ)
What is demographic segmentation?
Demographic segmentation is the process of dividing your market into segments based on things like ethnicity, age, gender, income, religion, family makeup, and education.
What are the main demographic segmentation factors?
There are multiple demographic segmentation factors and the one you choose will depend on the type of customers you have. A fashion brand would care more about gender but a software company that sells to other businesses may care more about income.
Age
Gender
Income
Education & occupation
What are the pitfalls of demographic segmentation?
Not using them at all
Going to narrow
Misrepresenting your demographic groups and therefore using the wrong messaging
When should you use demographic segmentation?
It's best to use demographic segmentation when your products have appeal for many different types of people such as young, old, well-educated, etc. It makes it easier to tailor your messaging to their needs.